When we were approached by Temple Clinic to launch a revolutionary new weight loss programme designed to help its patients lose weight – and keep it off for good – we knew we had to bring something special to the table.
So, while the specialist team helped their patients lose weight, we helped the company do the opposite – using our know-how to double the size of their client base with a diary of appointments bursting at the seams.
We were brought in to create a bespoke menu of marketing materials for use both on and offline to supersize the company's profile and maximise opportunities.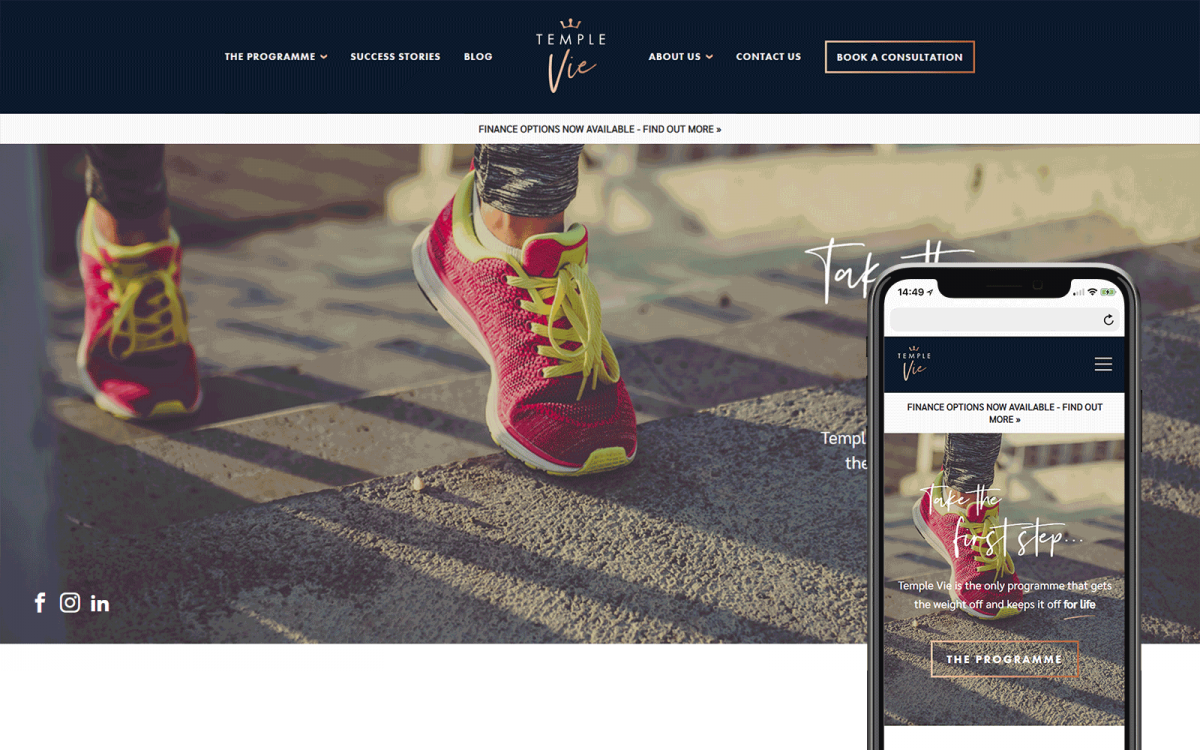 To start, we built a website from the ground up to ensure Temple Vie's digital presence had all the information potential clients required.
We coupled this with a diet of search engine optimisation, pay-per-click and display campaigns – serving up the company to those who were actively researching weight loss programmes, diets and exercise tips.
Already the company began to receive a steady stream of new consultation enquiries, but we were only just getting started.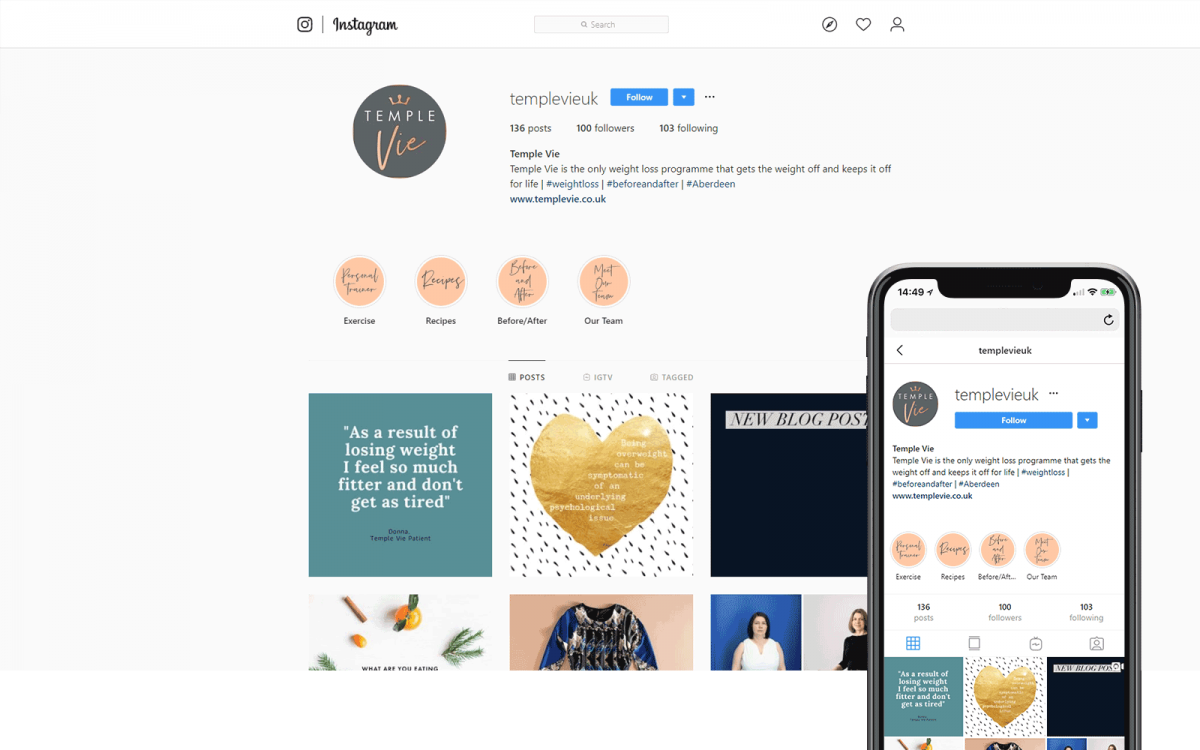 Next we whipped up a cocktail of social media activity to increase awareness of the brand.
By combining strong organic activity with paid-for posts targeted at key demographics, we were able to continue to generate new enquiries from interested parties.
To this we added a targeted email campaign, sent to former patients and those who had not reached the end of the team's previous programme, which led to a high level of restart consultations and bookings.
And finally, we devised an offline strategy that brought the company out of the digital realm and into the real world. We designed a suite of brochures and recipe books with a high-end feel – matching the exclusivity and high quality of the service provided by Temple Vie.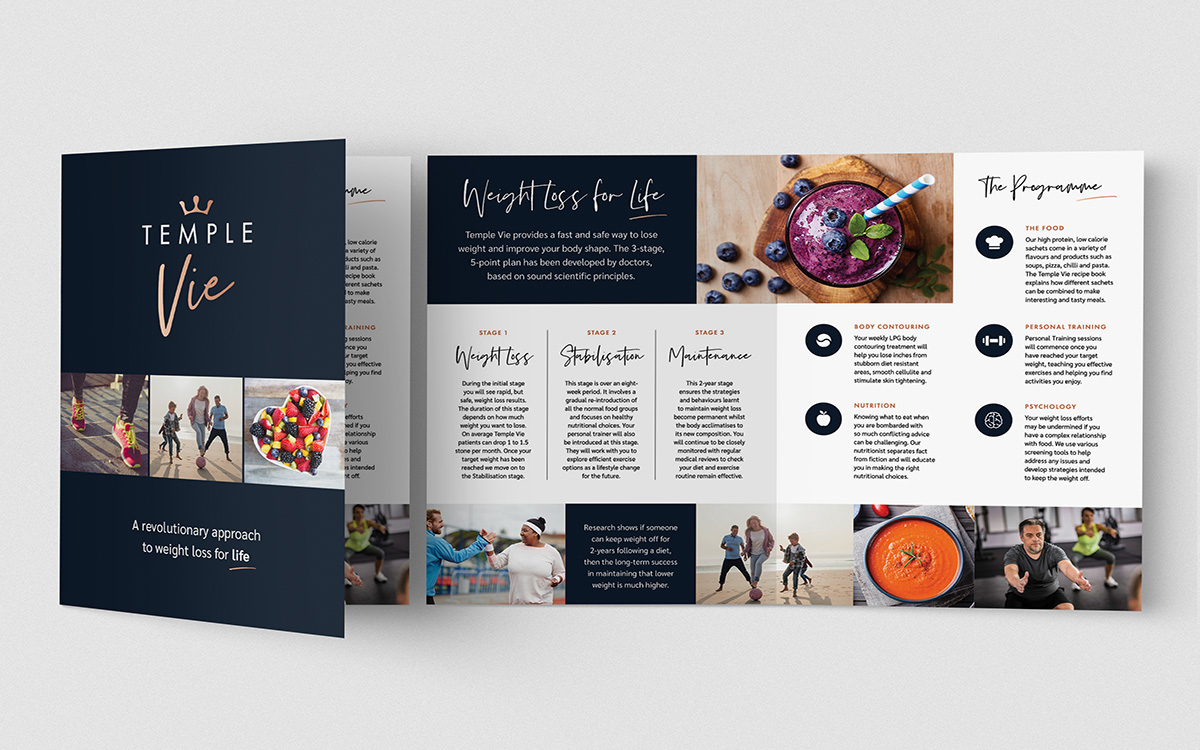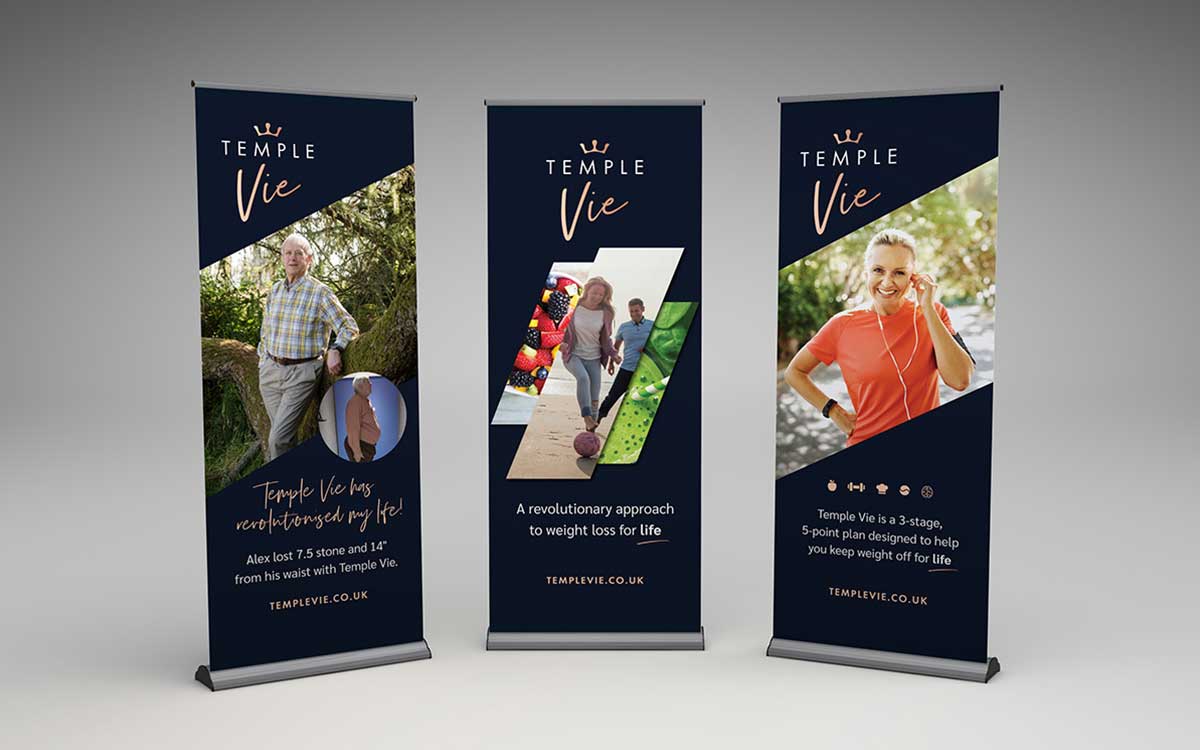 We also identified partner organisations to raise awareness in local communities, including Kippie Lodge where promotional videos and banners we developed are now appearing throughout the building.
Throughout the process we implemented a lean, integrated approach; ensuring each element complemented the others and drove users to make an enquiry. Because when business growth is on the menu, we know how to cook up a storm.
Request a quote
Got a project we can help with? Let us know and we'll get back to you within one business day.