For some, four years in business would still be considered to be the early days, but for Ternan Energy, the independent, integrated marine geoscience consultancy based in Aberdeen, the firm had grown so significantly in 48 months that a new brand and a new website was a necessity.
A contemporary site which is easy to navigate was the brief. We're never ones to just dip our toe in the water on a project, so we dived in to develop a forceful new Ternan Energy site.
As well as information about the company and its numerous offshore and nearshore site investigations, the site includes foundation designs, geological and geohazard screening studies.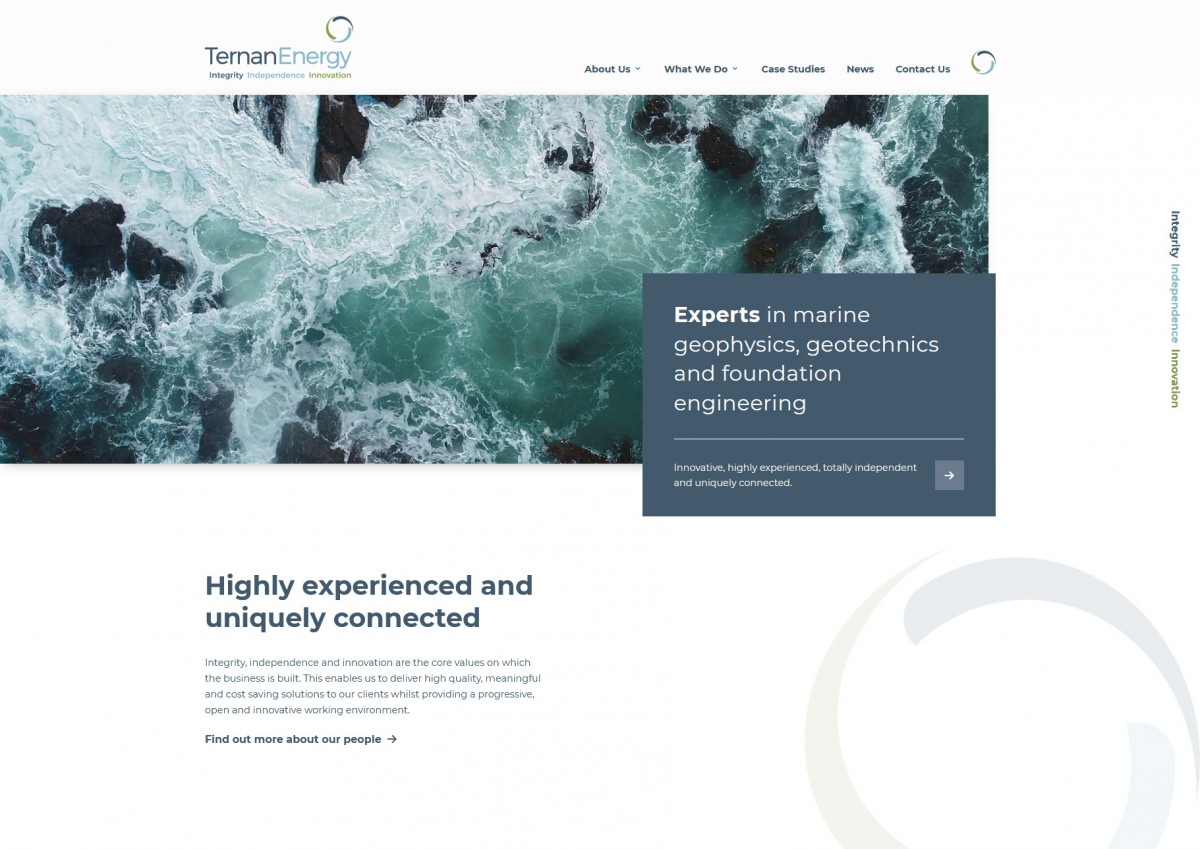 Ternan Energy owner Mark Finch and his team are highly respected in their field and we designed the new site to give a clearer insight into the team's depth of knowledge and expertise through representative case studies highlighting Ternan Energy consultancy services.
The use of strong imagery with striking photography, infographics, charts and graphs gives the site dynamic, visual impact and integration of the Ternan Energy social media platforms was a new function for the consultancy.
Credentials are strengthened throughout the site with strong positioning of client logos and with a comprehensive case studies menu which can be easily and swiftly updated to reflect the rapid growth of Ternan.

The team at Web Integrations was delighted to see that our clients at Ternan left us some unexpected feedback when they posted in their first news story on the site:
"And finally, a big thank you to the team at Web Integrations – like all our partners and suppliers, we highly recommend them."
In the words of Ternan;
"We are here to make a difference. Join us and let's make a difference together."
Request a quote
Got a project we can help with? Let us know and we'll get back to you within one business day.