Good packaging attracts more potential customers - whether they want to buy shortbread, industrial cleaning products, wines and spirits, microchips or dog food. And protecting goods in transit is a vital element of the supply chain.
It follows then, that a Scottish, family-owned manufacturer of such valuable branding materials needs its own great 'packaging'.
Step forward the Web Integrations team – who are always keen to work on projects which - even loosely - involve confectionery, whisky, cakes and luxury seafood.
Glenrothes-based Glendale Plastics approached us to design a new website which showcased their vast experience in creating and manufacturing plastics, alongside their extensive specialist knowledge of how to put this to use across a dizzying array of consumer and business sectors and industries.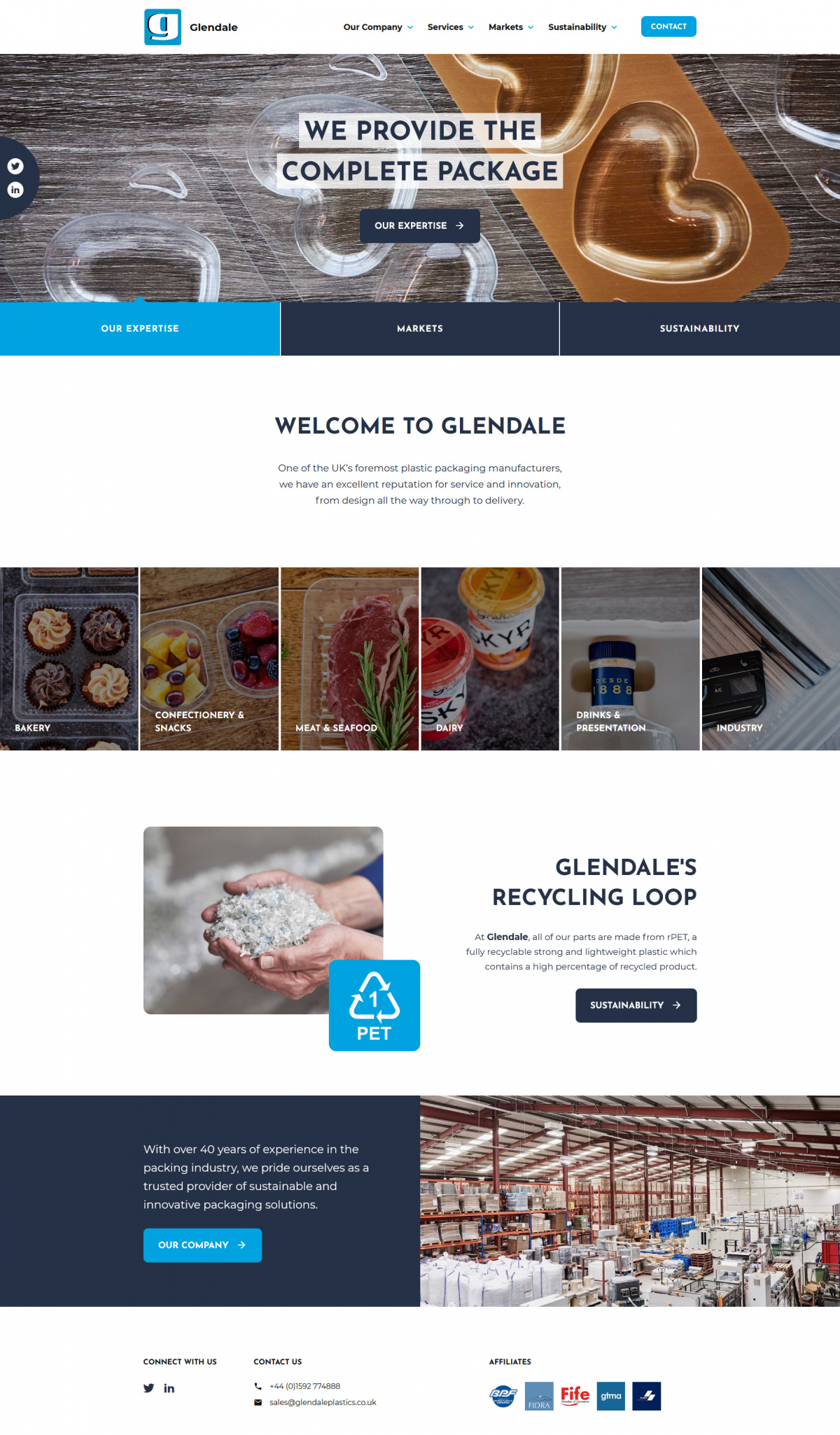 Sustainability and the Glendale Plastics environmental credentials were important to their team and this, along with their processes and manufacturing flexibility, were brought the forefront of the new site.
We created the new site with clear navigation, consistency of brand, improved functionality and contemporary typography. We also focussed in on using great imagery to put their work centre stage, commissioning our photographer to create shots to give the Glendale products context.
Another successful project wrapped up.
Request a quote
Got a project we can help with? Let us know and we'll get back to you within one business day.