Stuffed crust, pepperoni, anchovies, tuna and banana… we're pretty sure no-one can agree on the perfect way to make a pizza. But one thing we're 100% confident about is the power of creative digital marketing.
So, when Edinburgh-based pizza oven manufacturer Ooni approached us looking for help to boost their Father's Day sales, we knew we had to think outside the (pizza) box.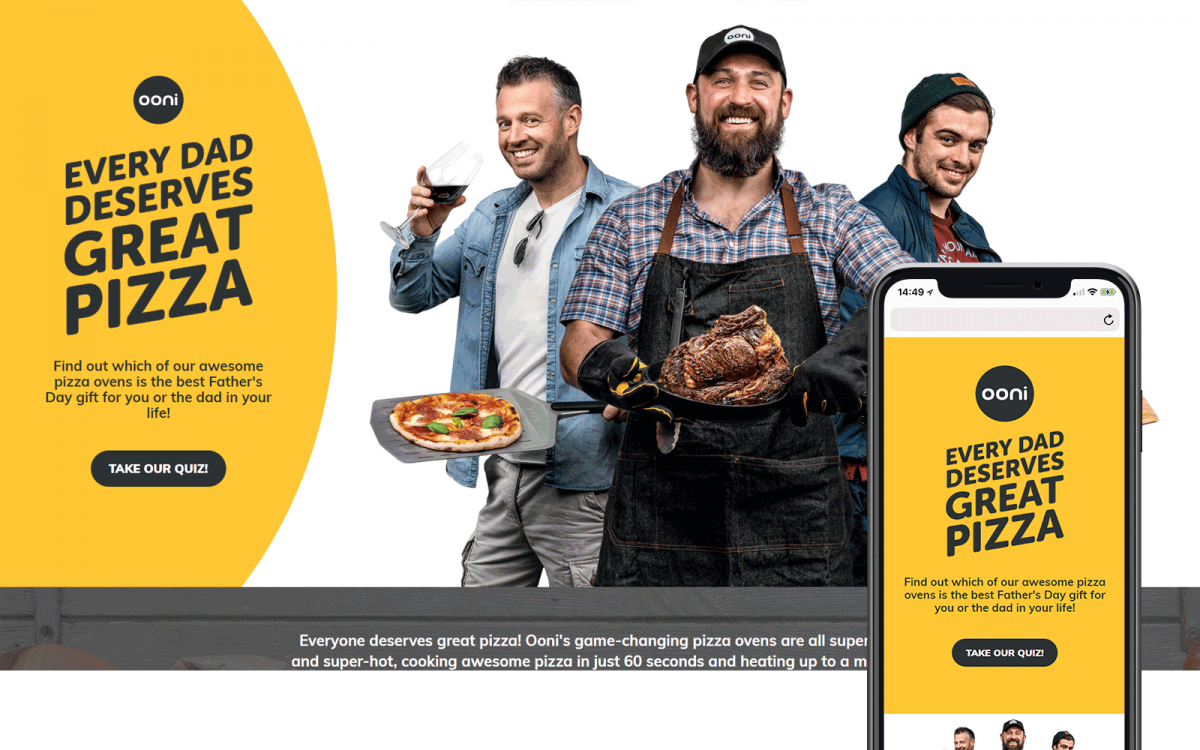 While the core range is stocked in John Lewis and Lakeland, a large percentage of Ooni's sales are direct online.
To capitalise on the upcoming holiday, we designed an interactive quiz to promote their unique range of ovens both in the UK and US – racking up over 4,000 engagements in the weeks before Father's Day and bringing new users to the website.
Following the mantra that "every dad deserves great pizza", we crafted an interactive digital experience that showed potential customers which oven best suited their (or their dad's) needs.
Playable by either the father himself – or by their generous offspring – the quiz presented a set of questions, while showcasing specially-commissioned lifestyle and product photography.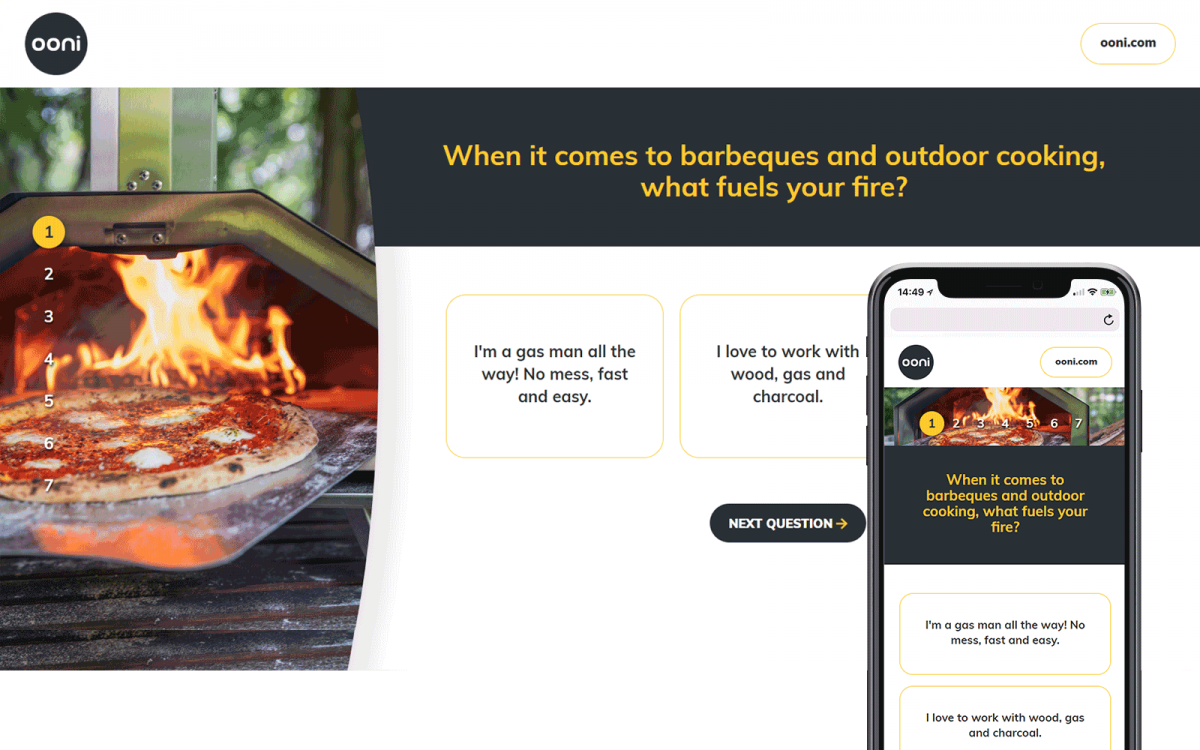 Depending on the choices made throughout the quiz, potential customers would be served up the most suitable product from Ooni's range – while also seeing side-by-side comparison with other core range products.
Users were also encouraged to become brand ambassadors for Ooni, with the option to share the quiz via social media using a specific hashtag to be in with a chance of winning a pizza oven of their own.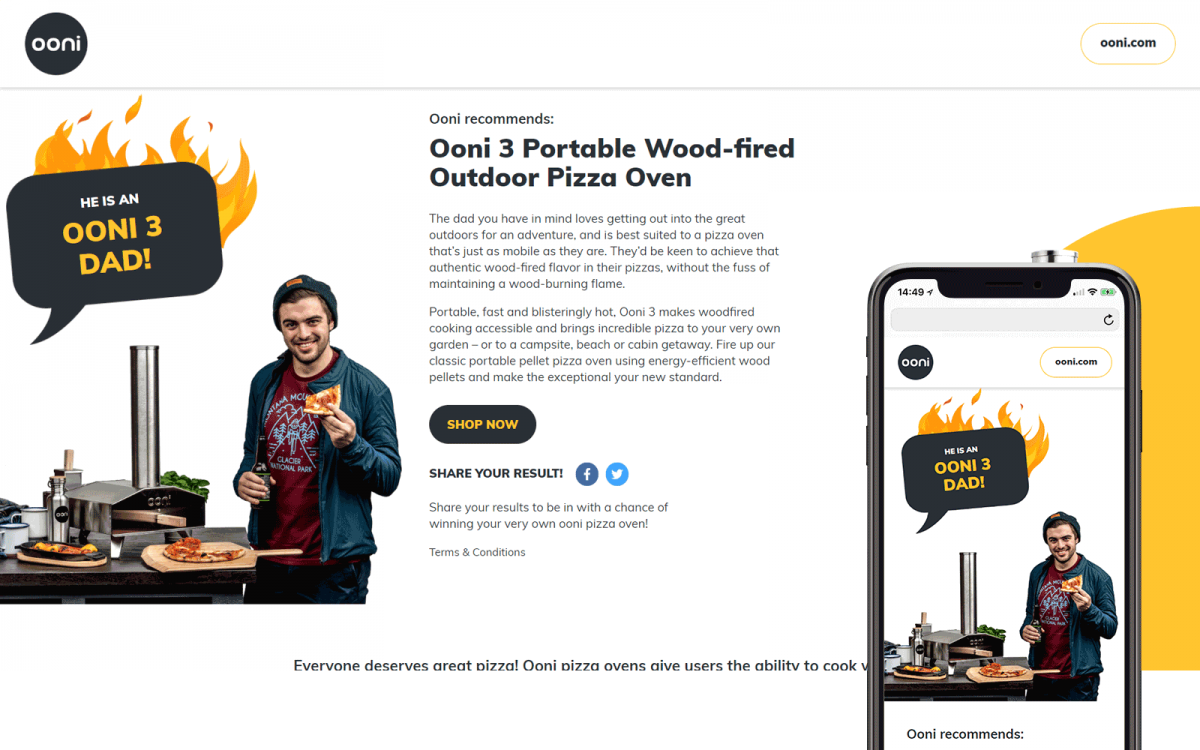 In addition to developing the quiz mechanics and visual design, we worked on a series of display ads to promote the quiz that were shown across the Google Display network.
These were displayed on websites featuring relevant content to the Ooni campaign – targeting those who are most likely to interact with the quiz and potentially buy a product.
Request a quote
Got a project we can help with? Let us know and we'll get back to you within one business day.