In March 2020, it may have seemed impossible for some businesses to 'pivot' nimbly to provide their products or services digitally.
How, for example, would one of Scotland's leading architectural and planning practices deliver their long established, office-based, bespoke work-experience programme for school pupils across Scotland in a digital sphere?
That's the challenge Halliday Fraser Munro faced. They were determined not to let down the young talent due to join them, and approached us with a brief to create an online work experience programme.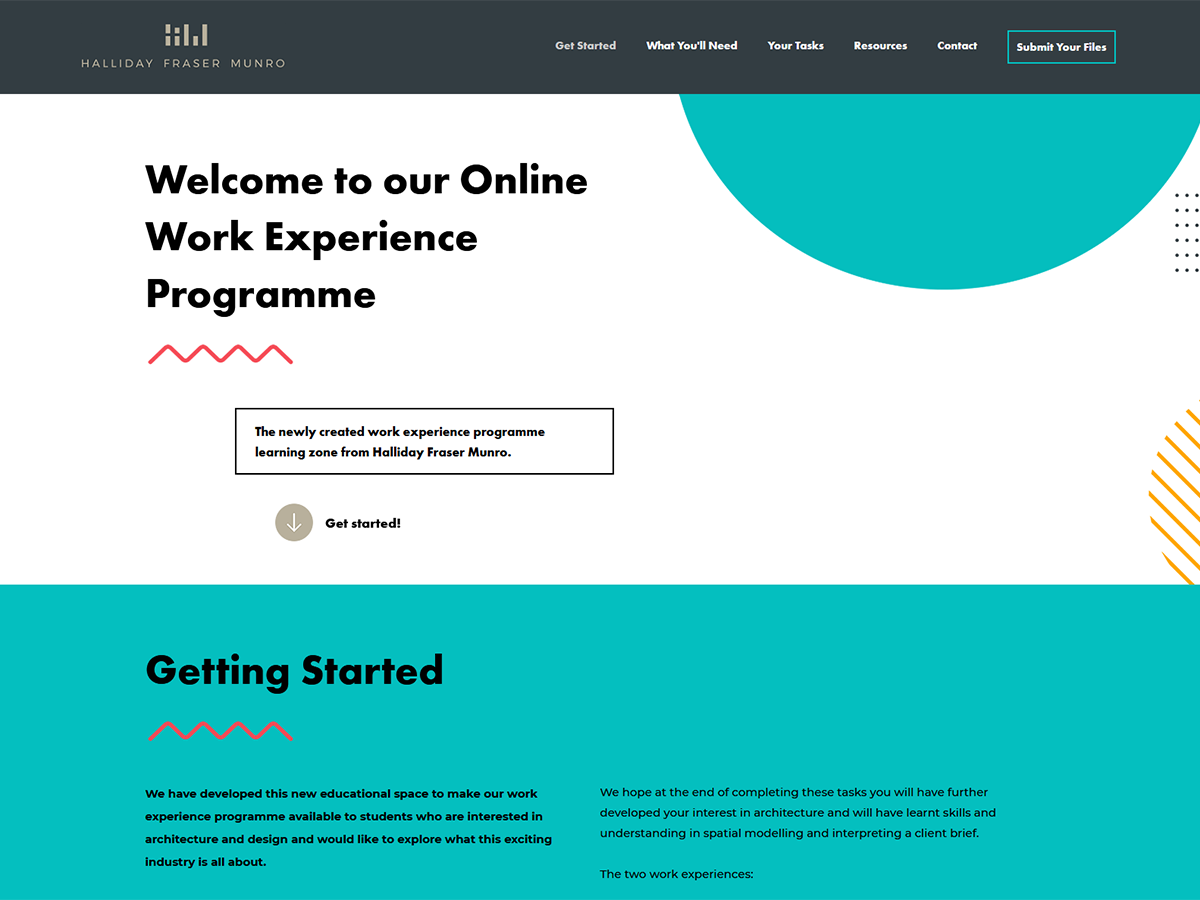 We viewed this as an opportunity for them to build on their office-based work experience and to construct a programme open to all school pupils in Scotland and indeed the UK – but the two-week project turn-around from the ground up structure to the portal launching was one of our toughest Coronavirus project deadlines.
Expanding the reach of their work experience programme from just a handful of Scottish pupils, the online work experience we designed and delivered - workexperience.hfm.co.uk – was freely available and motivated and encouraged young people to consider a career in architecture and the construction industry during lockdown.
Our digital programme mirrored the Halliday Fraser Munro office-based experience and could be completed at home with no time restrictions. Budding architects could choose between two briefs to design a house and this was supported by a framework of tutorials and guides for using the planning software.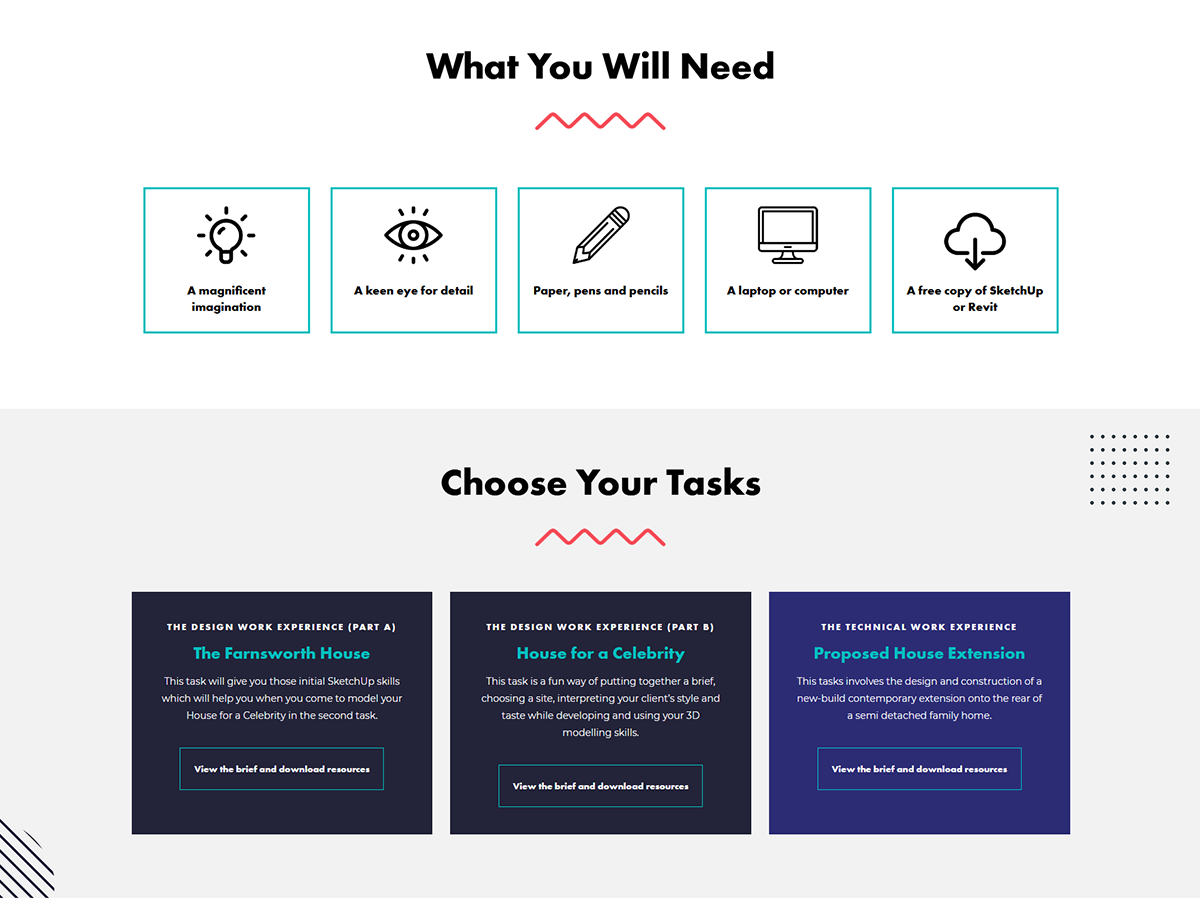 The inclusion of a competition to design a house using media of their choice attracted more than 400 entries from across the UK from Cambridge to Kingswells showcasing diverse and mature designs for houses modelled in media including Minecraft, Lego, macaroni … and twigs gathered from the garden.
Such was the enthusiasm for the digital portal, that schools across the UK included it in their newsletters to pupils and parents struggling with home schooling content. It also featured on the BBC digital news and on BBC Good Morning Scotland.
One competition winner, twelve-year-old winner Murray Garness of Dundee welcomed the opportunity to design his 'ever expanding' house saying, "This means a lot because I, and many other people, missed out half of our final year of primary, and doing fun things like this is what I will remember of my years at Primary School."
The winners of the different age categories – up to 7, between 8 and 12 and 13-17-year olds won an Amazon voucher and had their design brought to life by one of the Halliday Fraser Munro architects.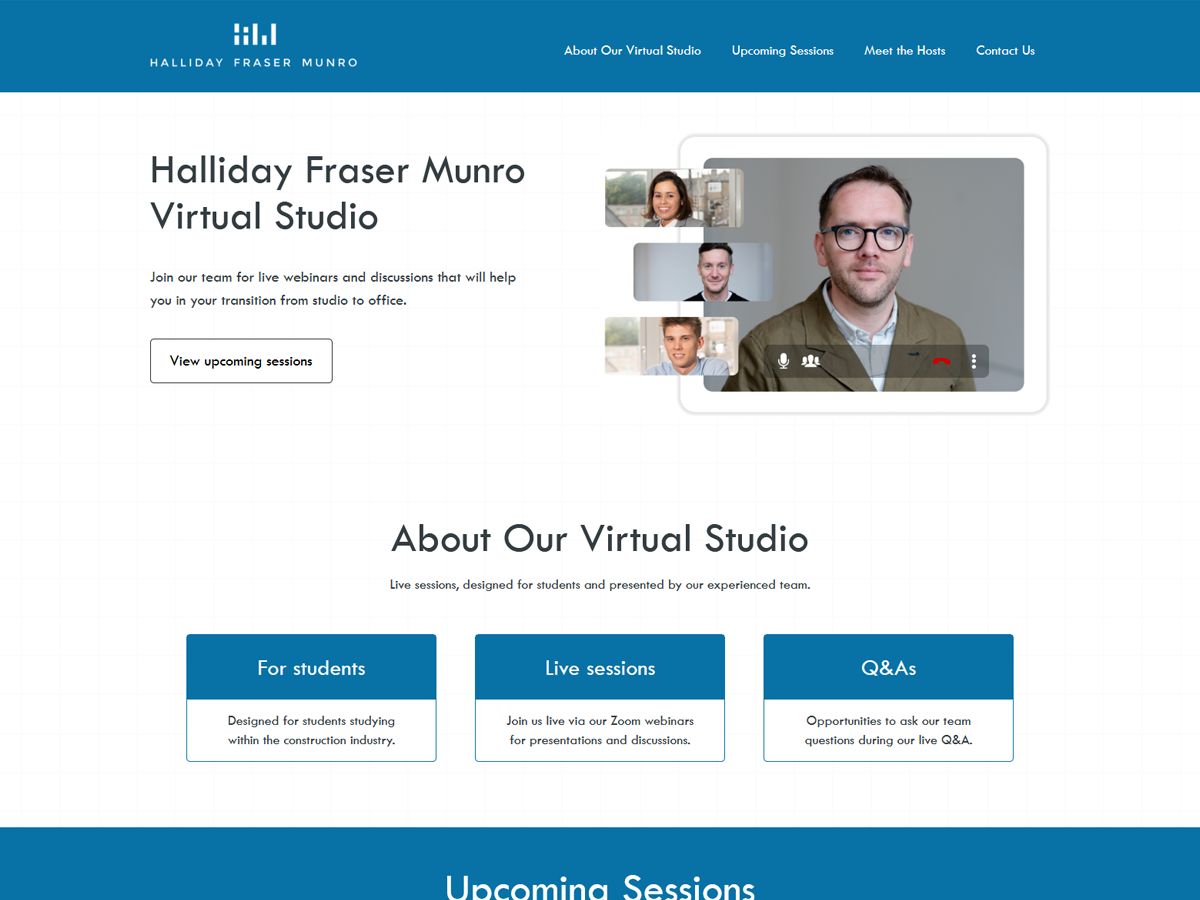 As a winning concept, we were able to build on these foundations with a Halliday Fraser Munro virtual studio which allows university students to register for interactive live sessions with members of the HFM team - virtualstudio.hfm.co.uk.
Request a quote
Got a project we can help with? Let us know and we'll get back to you within one business day.