How do you decide where to stay on holiday? Do you rely on recommendations from friends, trust a travel agent, or simply throw a dart at a map?
In an age where holidaymakers increasingly head straight to price comparison sites – which charge hefty commissions to accommodation providers – how do you encourage them to book direct?
That was the question that Tricker Communications asked us on behalf of their client The Chester Residence, Edinburgh's premier five-star luxury apartments.
Fast forward a few months and direct bookings via the website became the largest source of bookings for arrivals in Q2 and Q3 of 2019, with directly attributable business increasing drastically to give a return on investment of almost 10:1.
A complete website redesign was first on the agenda – making it more appealing to visitors and easier to navigate.
We gave The Chester Residence's online presence a shot in the arm, to create a user-friendly experience that's 100% mobile ready – especially important when trying to take on online travel agents, which take around half of bookings from devices.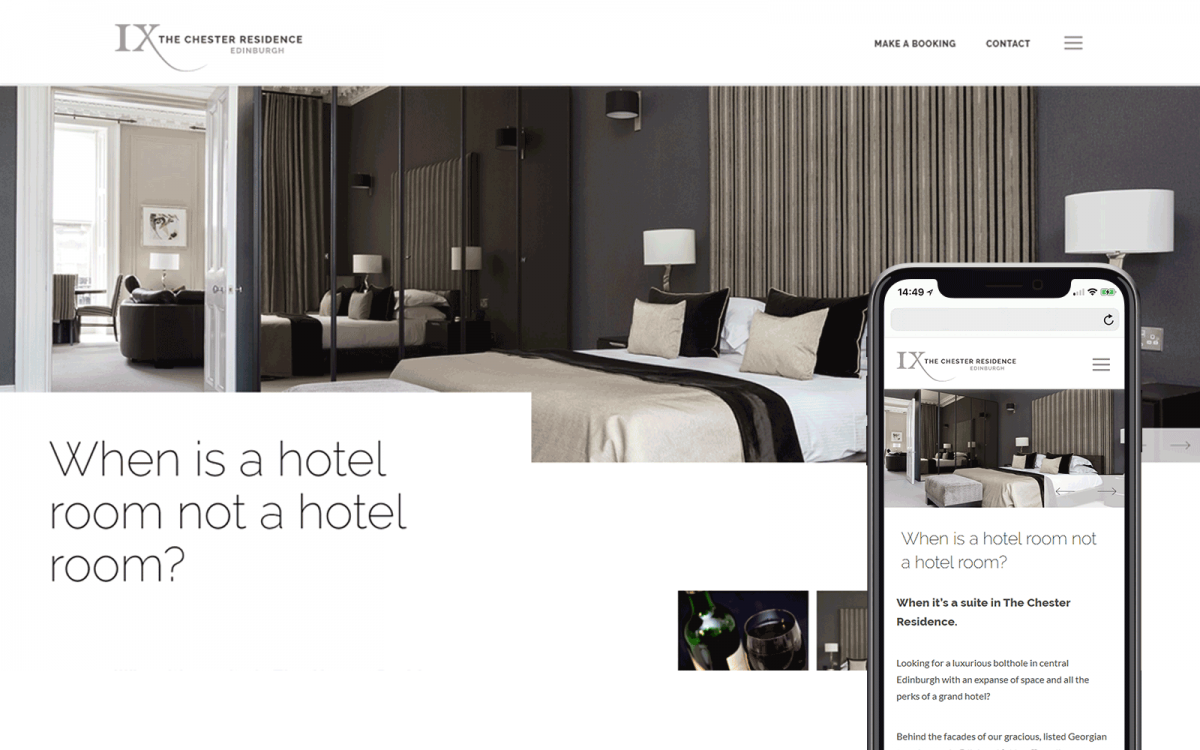 Based on research by Tricker Comms identifying their key target markets – including the UK and USA – and their buying patterns, we then set about delivering a focussed pay-per-click (PPC) campaign that was The Chester Residence's passport to increased direct bookings.
Within five months, traffic to the website from the USA had increased by a staggering 98.44% - with a site-wide increase of over 35% - all thanks to the combined strength of our PPC campaign and Tricker Comms' integrated social media strategy.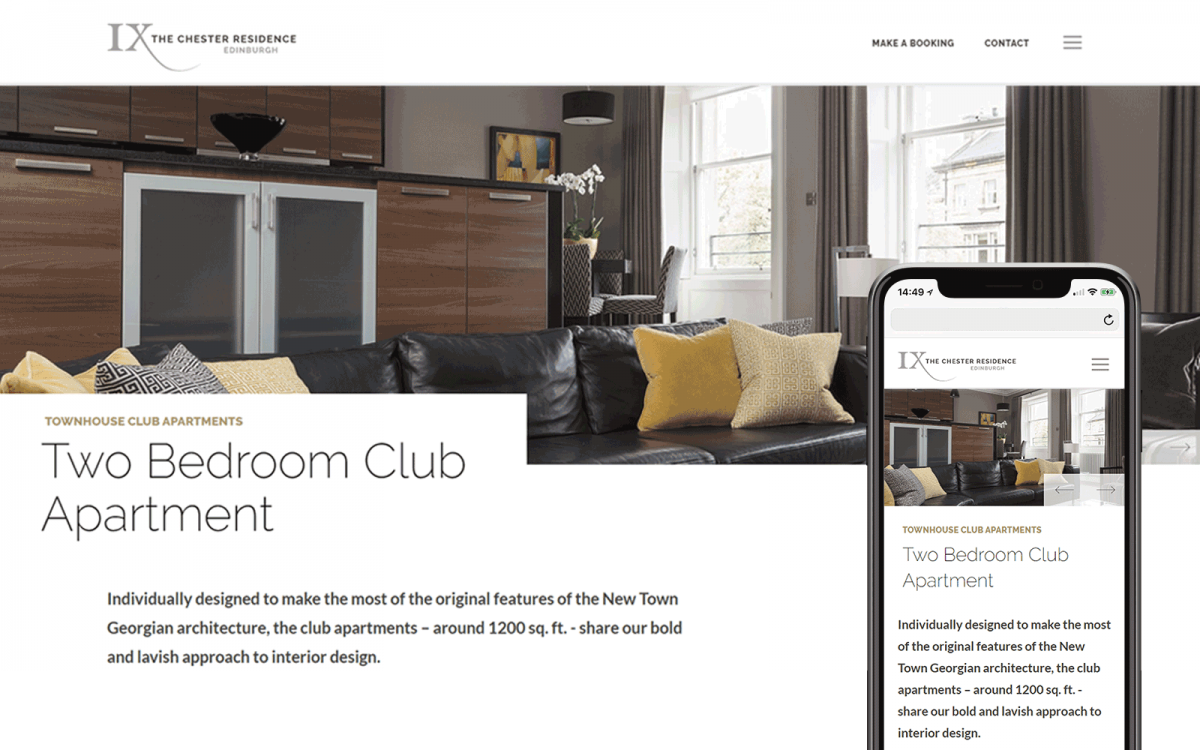 Visitors arriving from our PPC campaign spent longer on the website than those visiting from any other traffic source and viewed more pages during that time – meaning they were more engaged, and it was reaching the right people.
But the journey doesn't end there. We're continually tweaking our campaigns to ensure that traffic and bookings continues to rise.
So, if you'd like your potential clients to take a vacation from their usual online haunts and pay more attention to your digital home, get in touch…
Request a quote
Got a project we can help with? Let us know and we'll get back to you within one business day.