Even before the lockdowns of 2020 and 2021, it was estimated that around 90% of the average modern life is spent indoors. But, how our dwellings are constructed means that retrofitting for energy efficiency raises more questions than answers for the average home owner.
What is energy retrofit? Why do it? What's a ground source heat pump? How do I convince my neighbours? Why is my loft hatch inefficient?
59% of homes in the city of Aberdeen not classed as energy efficient, and Aberdeen City Council, being part of the ACE retrofitting project, needed a way to communicate with residents on the topic of energy efficiency.
At Web Integrations we began the project 'off grid' with the creation of a brand for the project which included the Saving Energy Aberdeen logo and brand guidelines.
Then we charged on to design a website which would assemble the definitive guide to how to retrofit a property and provide comprehensive information for different types of dwellings from bungalows to blocks of flats.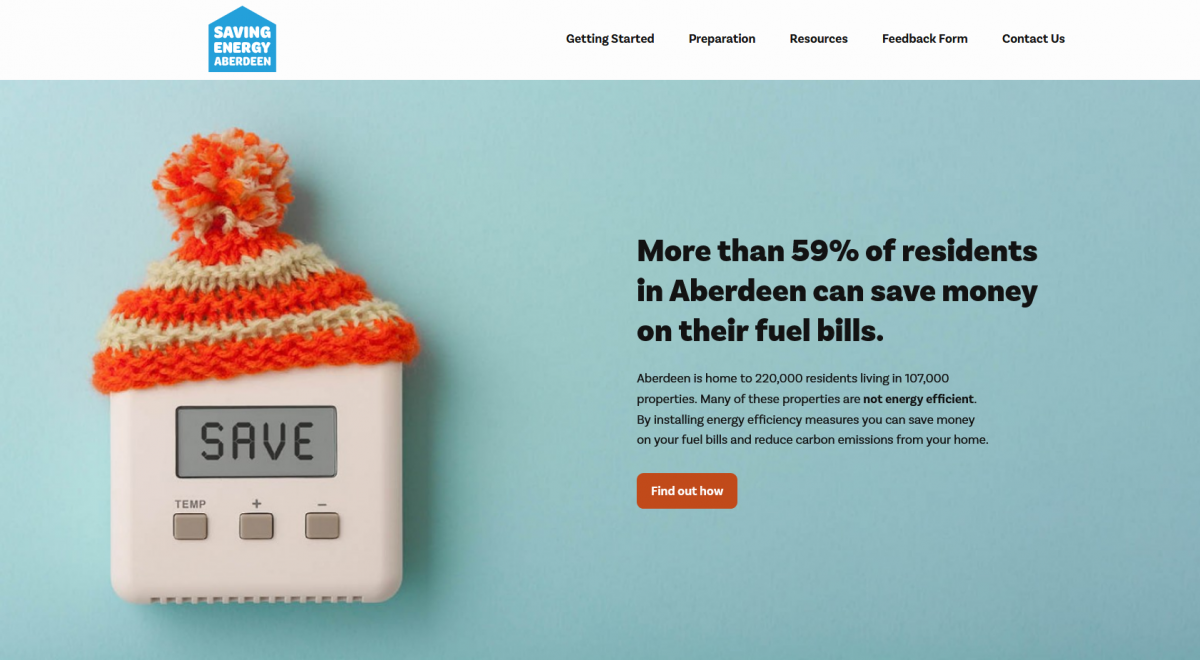 A unique feature of our work was developing a 'quick scan tool' - a powerful mechanism for allowing homeowners to navigate through a series of questions to identify the specific efficiency measures that individual can take.
The quick scan results seamlessly integrate with a series of factsheets and project templates on topics from suspended floor insulation to heating system upgrades.
For buildings of multiple flat owners, a series of resources on the benefits of working together and how to communicate with neighbours was included, along with templates such as a communication/residents' inventory. Importantly, information on what to do if you are the owner in the minority was featured.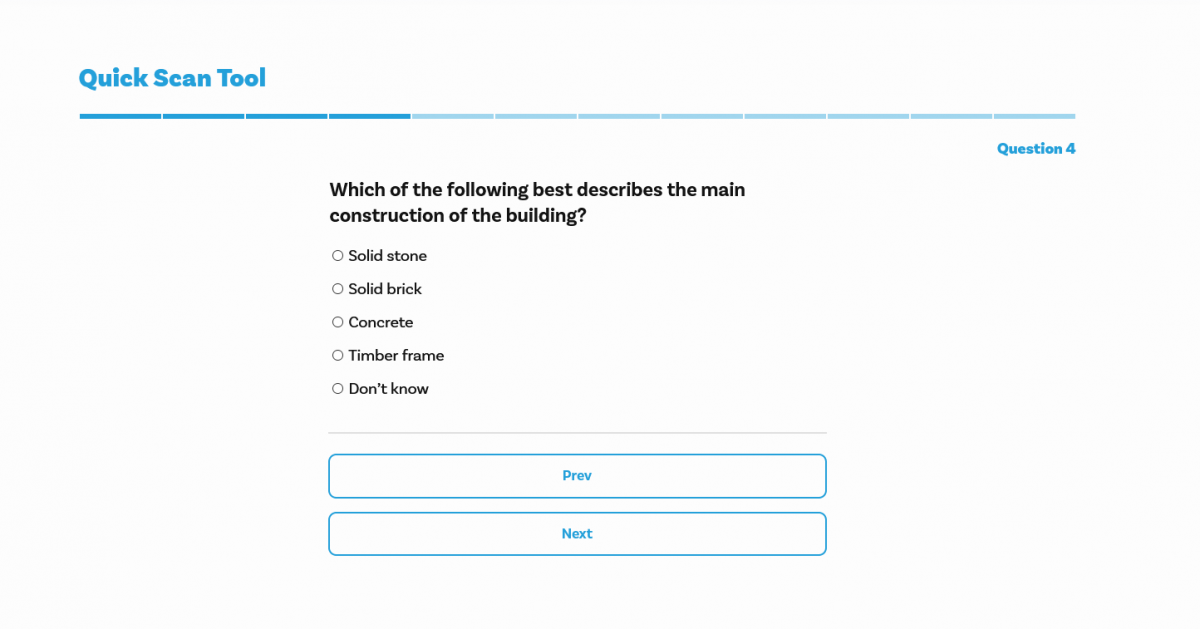 Comprehensive signposting for other resources, a forum for the sharing of experience and FAQs makes for efficient, powerful capital for energy conscious homeowners.
Figures showing that targeting flats and tenement buildings would ensure that the greatest number of private owners could benefit from significant financial savings and a sustainable 50% to 70% of carbon savings.
And with more than 12,000 Victorian/Edwardian, hard to heat, tenement flats in Aberdeen, we're proud to have played a role in helping the UK reach the legally binding climate change targets by 2050 and becoming a net zero emitter.
Request a quote
Got a project we can help with? Let us know and we'll get back to you within one business day.