We like our websites like we like our coffee: strong, clean and nicely balanced.
So, when renowned supplier of beans and machines, Caber Coffee, was looking for a new website, we instantly knew the project was our cup of tea… err, we mean coffee.
Caber Coffee's former website left a lot to be desired – the design was dated, and it wasn't easy to update – everything a website shouldn't be. When even we struggle with a content management system, something's not right.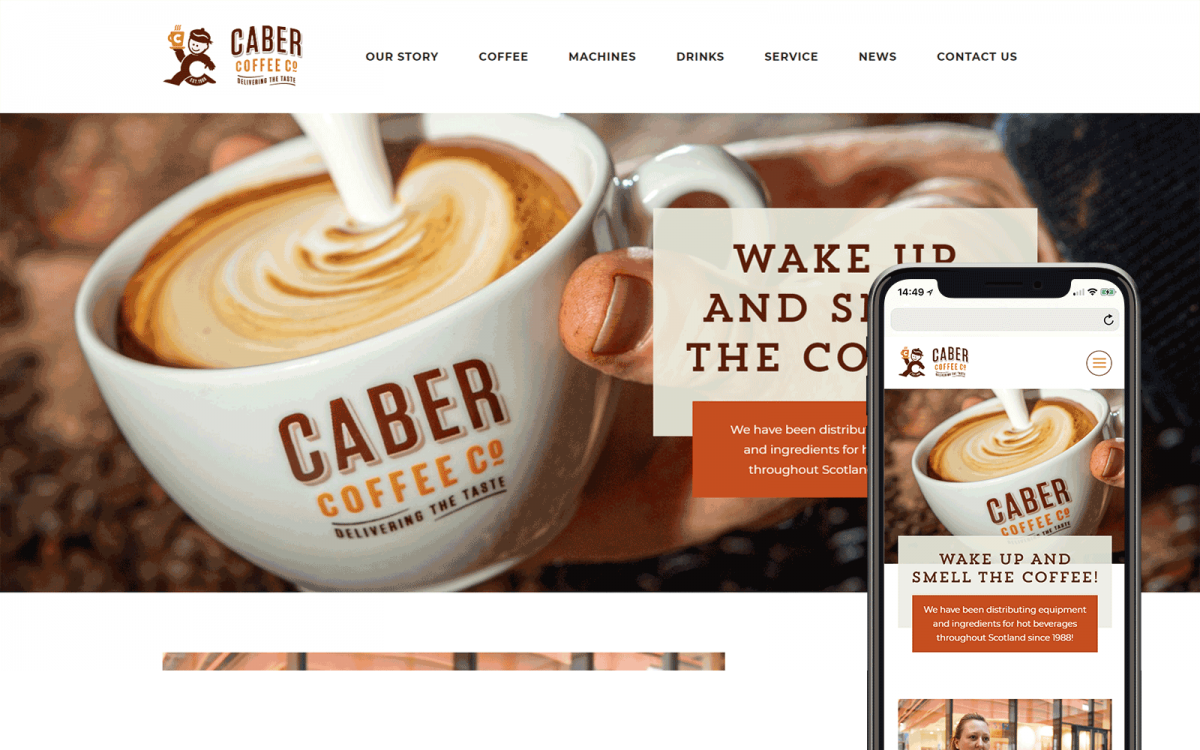 So, we started with a fresh pot to brew up the perfect online presence for one of Scotland's best-recognised coffee merchants.
Striking product images accompanied by fun copy were a must, as were in-depth details and specifications of each of the company's lines. We had to get across the personality of the business – friendly, not stuffy – without shirking on the details of what makes their offering a cut above the rest.
It was also vital that we showed the breadth of Caber Coffee's provisions – not only in the product line, but also in its highly-regarded customer support and engineering service. We also placed an emphasis on the company's barista training school – showing how the team can add value at all levels for a potential customer.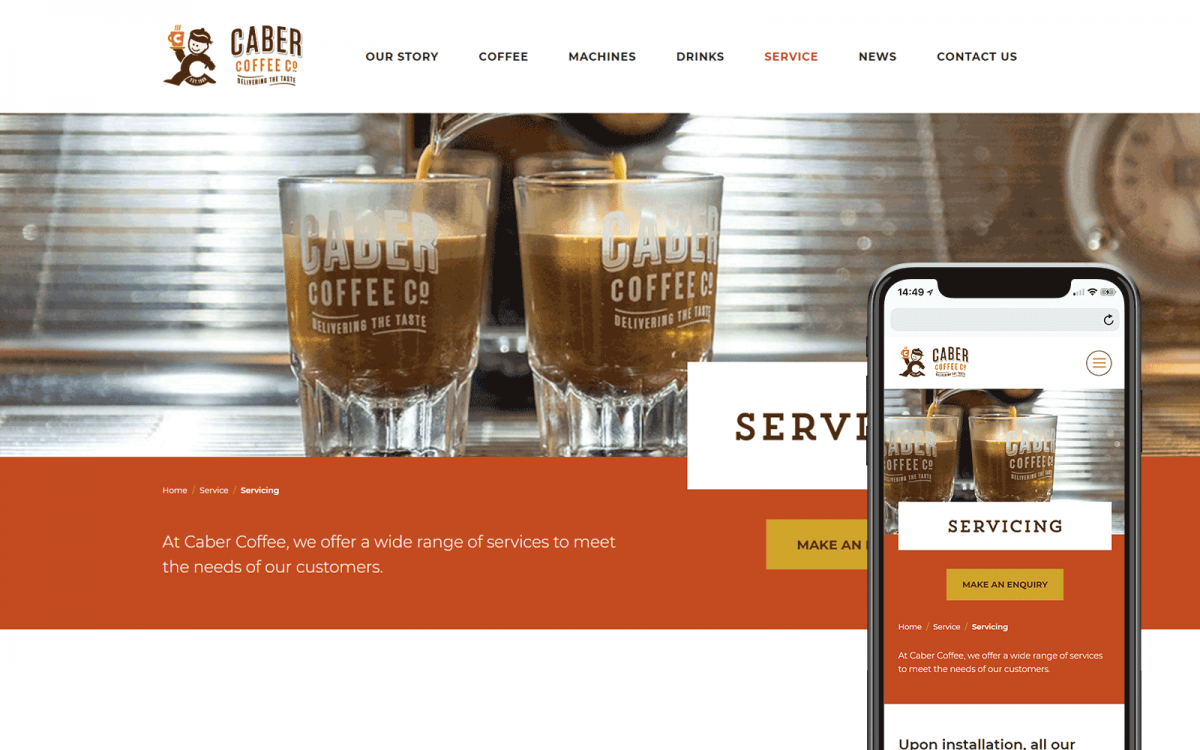 Throughout the website we included strong calls to action, designed to encourage new enquiries and showcase extended services to existing clients.
Once the web design process was completed, we managed the switch-over between old and new – ensuring there were no outages to result in a loss of traffic, or the website slipping down search engine rankings.
And just like that, we'd done it: like the perfect cup of coffee, the website was ready to be served.
Request a quote
Got a project we can help with? Let us know and we'll get back to you within one business day.