When renowned Scottish ice cream and chocolate brand, Mackie's, approached us to develop their new website and e-commerce platform, we knew this would be the sweetest job.
The brief was to give Mackie's more control over their site and to inject a fresh, natural feel to encourage more retailers and supermarkets to stock – and stock more – of Mackie's products. And, to give customers their first chance to buy products online.
Without the waffle – the site would support the firm's ambitious growth plans beyond Scotland's borders.
Having previously had no e-commerce platform for individual customers to purchase online, the new site was also to deliver a new business stream of direct ice cream and chocolate buyers.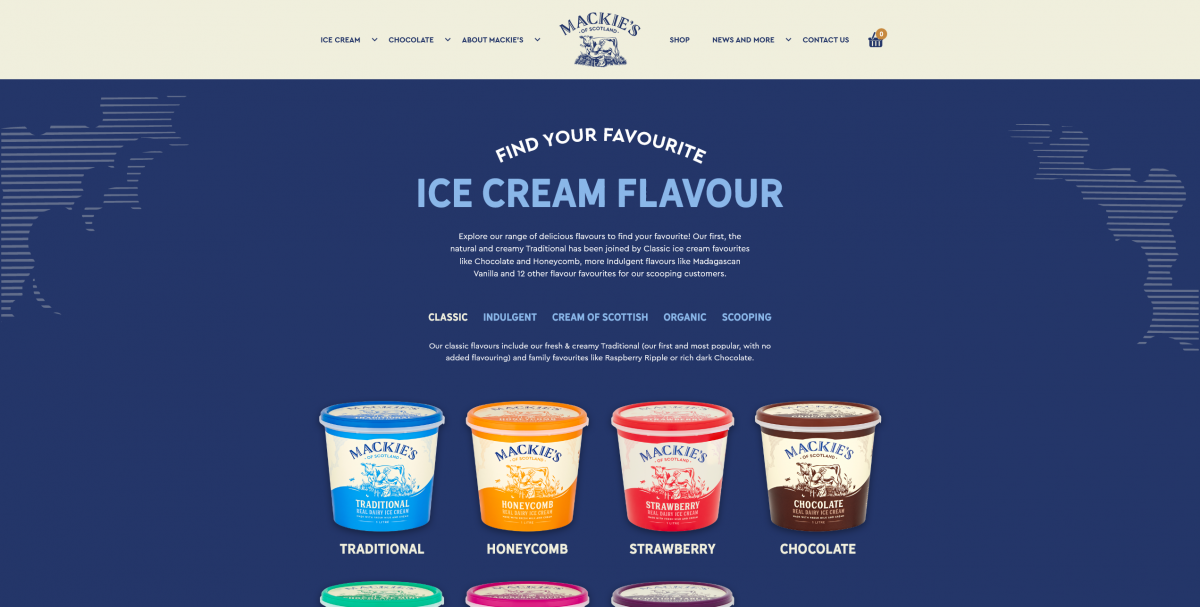 Whether chocolate – an expanding range for the firm – or their well-established ice cream ranges, the key message for the website was the 'real dairy difference' which makes the products of this family business unique. Mackie's also wanted to highlight the immense value their long serving staff play in the success of their products.
It's a true 'sky to scoop' story – making simple delicious.
Having a green commitment to produce their own energy with the combination of their farm-based wind turbines and solar farm, Mackie's environmental pledges are certainly not all hot air!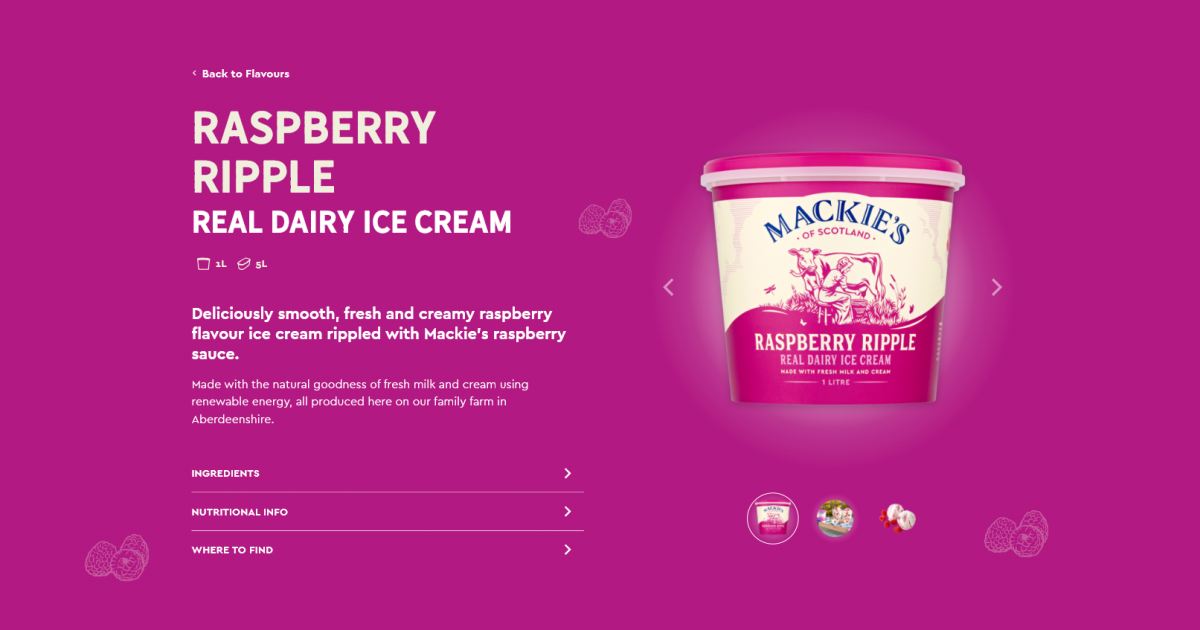 Following extensive market research (who says a balanced diet isn't an ice cream cone in each hand?) we planned interactive features which would take the viewer on the journey from self-milking cows through chocolate production in a converted tractor shed to the final product.
Throughout the experience, the visitor can add chocolate products to their basket for purchase. There are also ice cream vouchers which can be purchased for use in major supermarkets ...we're assuming that mail order ice cream in the post is not such a great proposition.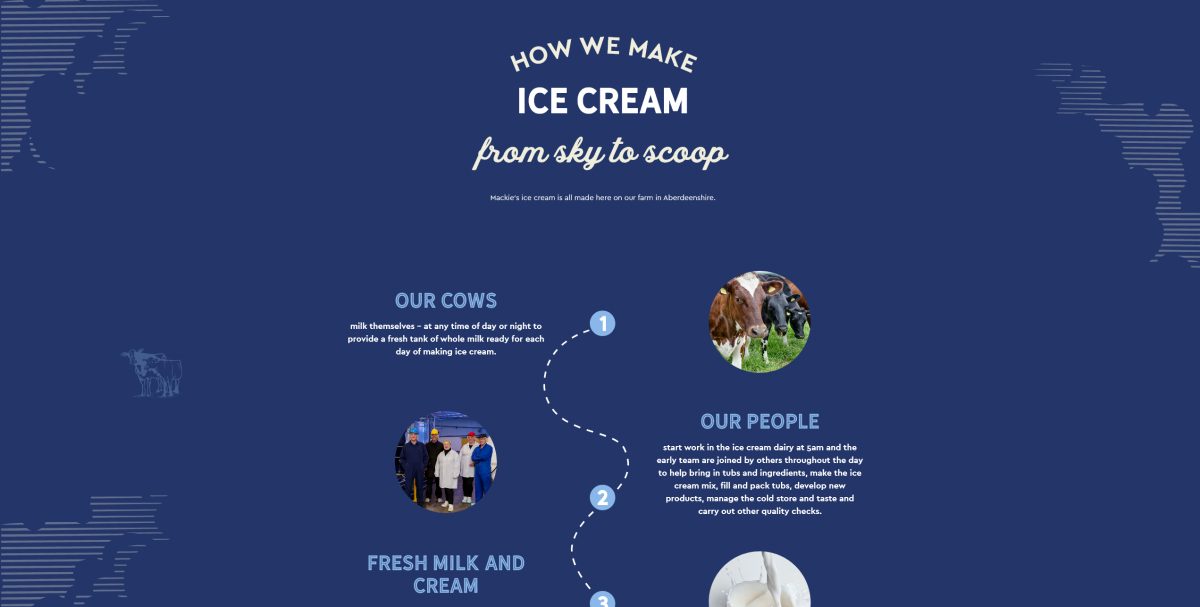 The Friends of Mackie's sign-up facility gives subscribers first chance to hear about new flavours and offers, monthly free draws and competitions. We also designed the accompanying email templates. An Instagram feed also shows the latest news from the ice cream parlour in Aberdeen.
Significant growth for the brand will come from more UK retailers listing Mackie's chocolate and ice cream. So, the website is sprinkled with sections encouraging trade enquiries as well as a dynamic new page highlighting industry awards and new stockists across the UK.
Check it out for yourself at mackies.co.uk
Request a quote
Got a project we can help with? Let us know and we'll get back to you within one business day.