Whether you're getting married, organising a swanky awards do, or crafting the perfect client event – getting the right band is the best way to ensure you really get the party started.
That's why it was music to our ears when Hireaband – a long-time client of almost 20 years – came to us looking to tune up their digital presence.
Their brief was clear: for a business so heavily dependent on its online offering, we needed to create a user-friendly experience that would increase conversions and fuel their growth.
Luckily, we rock when given a challenge so we hip-hopped to it and created a brand-new digital experience with the user in mind.
A highly strategic PPC campaign worked in concert with our personalised web design – giving an incredible ROI of 189%.
We created a funky website that allows users to find an act and get an instant quote in just three clicks.
To do this, we developed a bespoke system that allows users to search by event type, location, event date, and genre of music. The database also allows users to browse images, videos and setlists of each artist.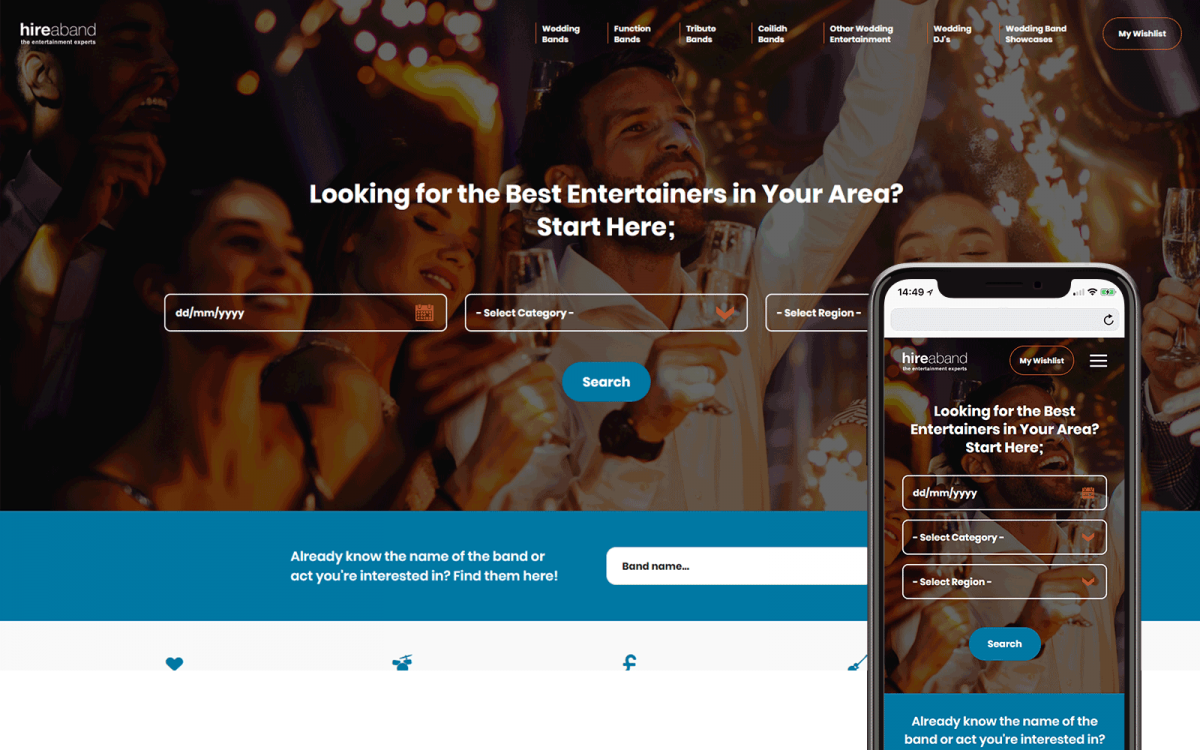 That custom search links the website directly to each act's diary – ensuring that quotes are only supplied by those that are available on a booker's chosen date, and increasing chances of conversion by only ever showing positive results. Potential bookers can either enquire about an individual act, or multiple artists at once – instantly receiving an email containing all relevant information.
Our SEO work has helped Hireaband to obtain and retain top positions for keywords such as "wedding bands Scotland", "wedding bands Edinburgh" and dozens of other search terms which bring huge volumes of traffic and enquiries to the website each month. This works in tandem with a highly targeted PPC campaign, which has resulted in dramatically increased enquiries and conversions since we took it on.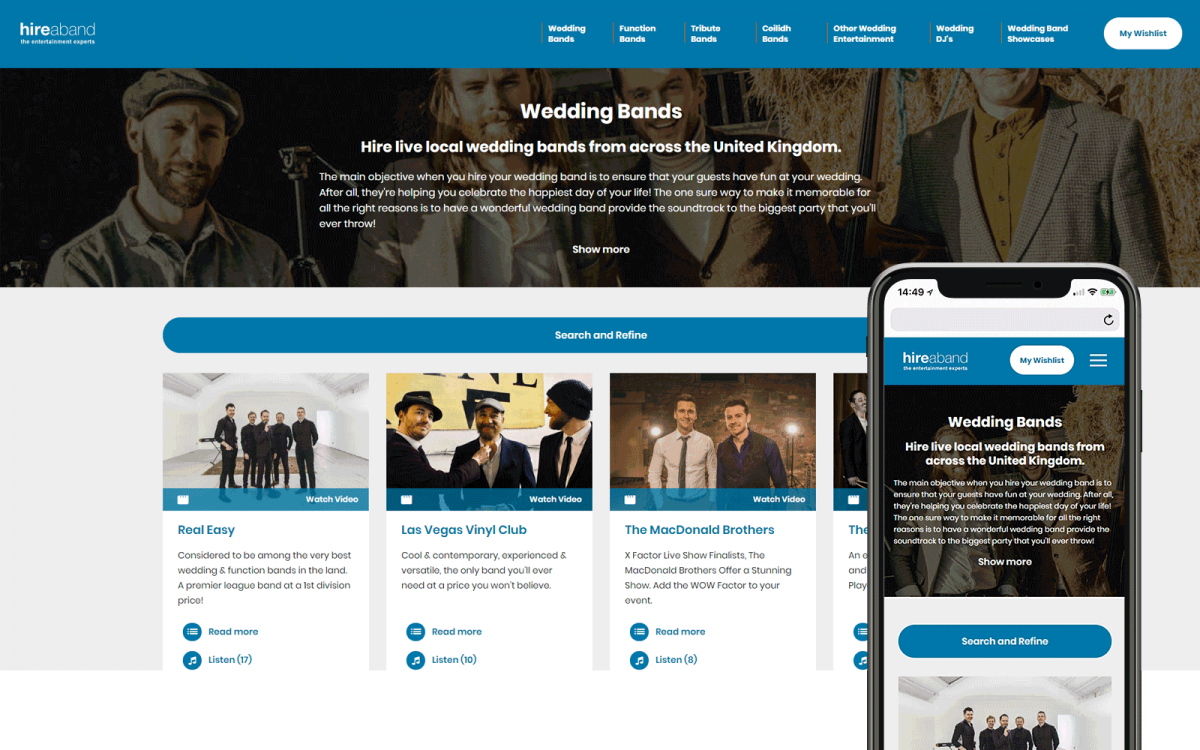 Although well established in Scotland, another of Hireaband's key objectives was to expand south of the border.
We ramped up the company's SEO and PPC campaigns to enable the business to expand into key regions in England, with the company experiencing continued growth and now securing hundreds of bookings in the new areas in which they operate.
Our long-term relationship with Hireaband has allowed us to really get to know their business; to understand what tempo they work at and how best to pitch their services to potential customers across the country. And if that strikes a chord with you, don't hesitate to get in touch to find out how we can fine tune your digital presence.
Request a quote
Got a project we can help with? Let us know and we'll get back to you within one business day.