Request a custom quote today
Get a free custom quote for website design, development or digital marketing for your business. Fill out the form and we'll get back to you within 1 business day.
Or call us now on 0333 3057529, open today until 5pm
Why choose us?
Google Partner Agency
Over 400 projects successfully delivered
Friendly, Scotland based team
More than 20 years in business
Exceptional track record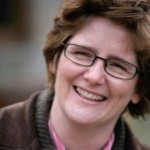 "A friendly and approachable team who deliver what they promise, within budget and to schedule... what more can you ask for?"
Rhona Macrae, Big Apple Graphics