Being based in a coastal Scottish town has never stopped us from dreaming big: in fact, some of our largest clients are headquartered around the world.
We recently worked with the NTL Institute for Applied Behavioural Science, based in Washington DC, to create an integrated website and membership management system that delivered exactly what they needed.
Working with a US-based client has its challenges – not least when trying to schedule a meeting several time zones apart – but its one that we rose to with aplomb.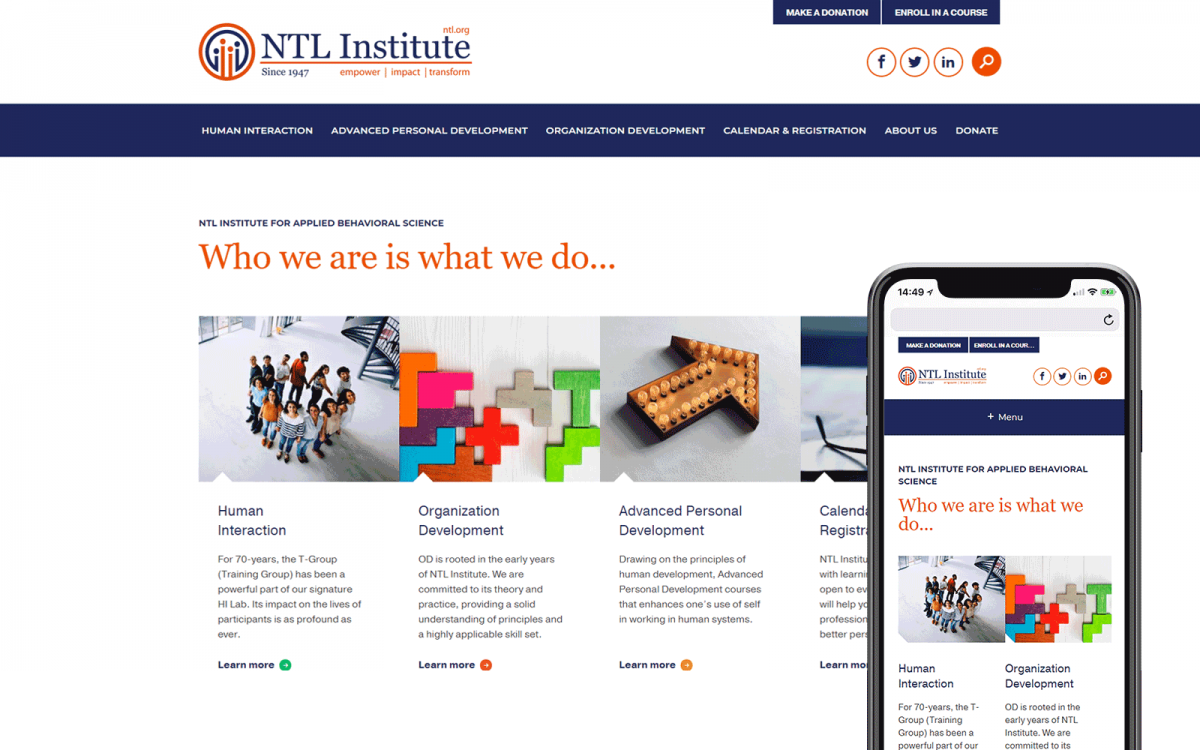 We tackled the project like we would any other; first identifying the organisation's key needs.
NTL has been at the cutting edge of organisation and leadership development for over 70 years, and as an international organisation has more than 300 members across the globe. Unfortunately, NTL had been working with an antiquated membership management system – clearly, for such a large organisation, this was less than ideal.
We were tasked with developing a new platform that would make it easier for the team in Washington to manage and make use of the data it holds.
So, redesigning the website was just the tip of the iceberg: as well as giving their digital home a refresh to reflect the organisation's dynamic offering, we executed an all-encompassing overhaul of its online systems.
We completely redeveloped the online course registration and booking process, making it easier for NTL members to access the resources they required. We also built an automated notification system linked to this, which informs course delegates of their registration status.
We created a brand new, intuitive portal for both NTL staff and members – enabling easier access to the information and courses the organisation provides. And we integrated the site with QuickBooks to auto-generate invoices and reduce admin.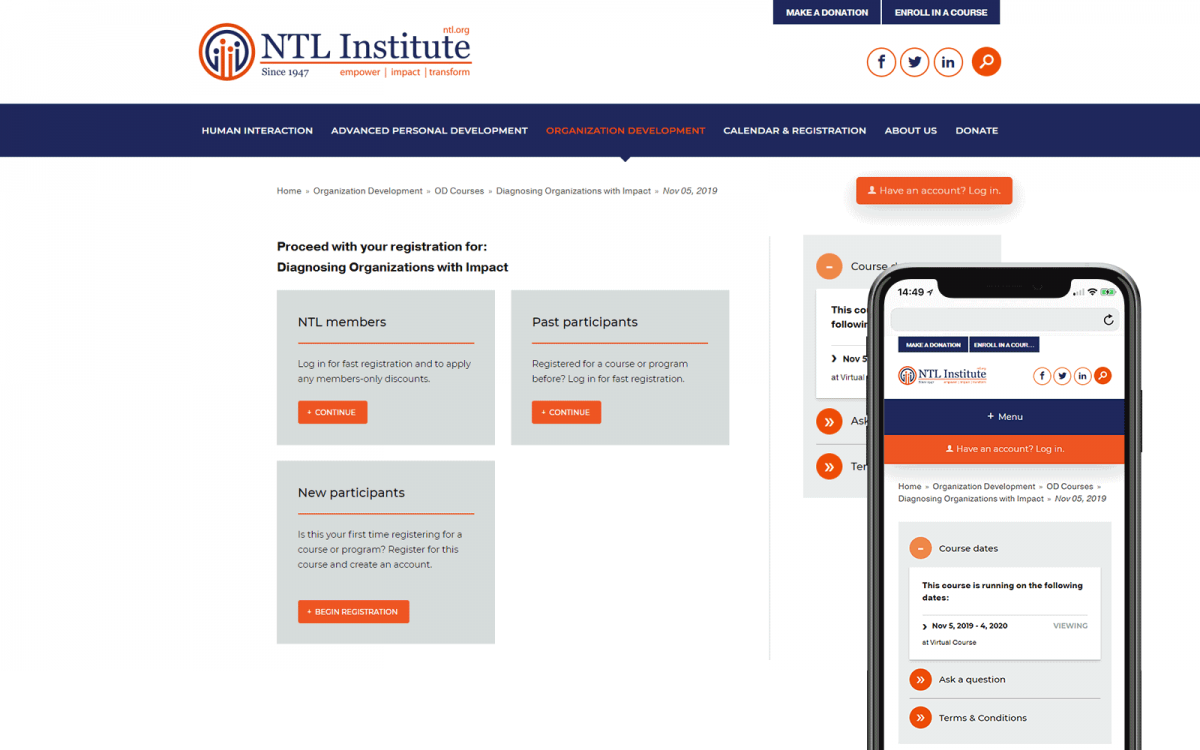 Just as NTL empowers its members and delegates to strive for greatness within their organisational and leadership goals, we made it our mission to empower NTL itself to provide the resources they need to do just that. And the results speak for themselves.
Request a quote
Got a project we can help with? Let us know and we'll get back to you within one business day.