At a time when holidaymakers are prone to masses of internet research ahead of any trip, it's important that a city or region is properly represented online.
That's why, following a rebrand, VisitAberdeenshire came to us to design and build an ambitious web portal for the region that encompassed all the north east of Scotland has to offer. They needed us to put Aberdeen city and shire on the digital map – and the results speak for themselves.
For the year to date, the site has appeared in over 14.3 million Google searches while organic traffic increased by 22.74% on the same period in 2018.
That's all thanks to a sustained SEO effort, ensuring the site shows up in relevant searches. New users are also up by 23.79%, meaning more people than ever before are finding out about what the north east has to offer.
But we're jumping ahead of ourselves. Let's go back to the beginning…
VisitAberdeenshire's website had to be bold and impactful, much like the region itself – with a strong focus on the DMO's key themes of, golf, food & drink, the great outdoors, touring, culture and heritage. Right from the off, we utilised hero imagery and video throughout the design to showcase the area's incredible scenery and attractions.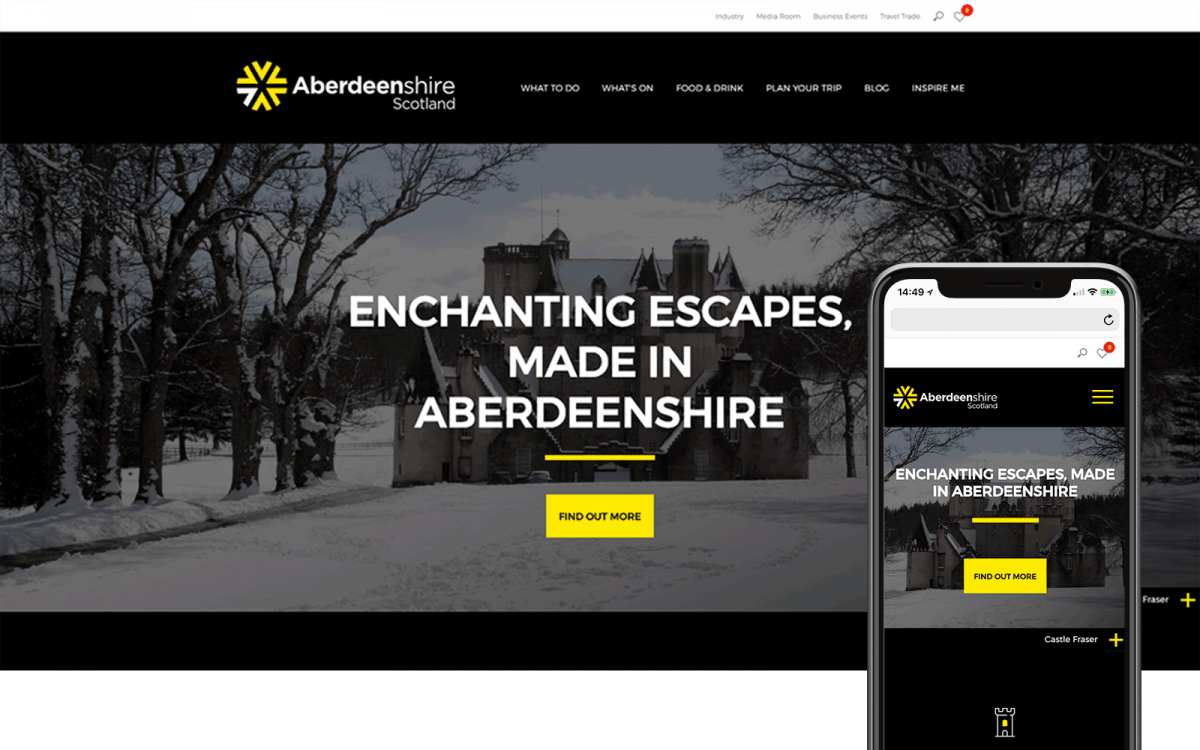 But we knew that professional shots weren't enough: in today's age of social media, travellers are always seeking out personal recommendations and tips.
That's why we built an Instagram integration, allowing the team to easily search for and feature user-generated content throughout the site.
We also provided integration with events data supplier The List to provide a filterable event listings section that is automatically updated every 24 hours, and interactive Google Maps throughout the site to ensure users get the information they need, when they need it.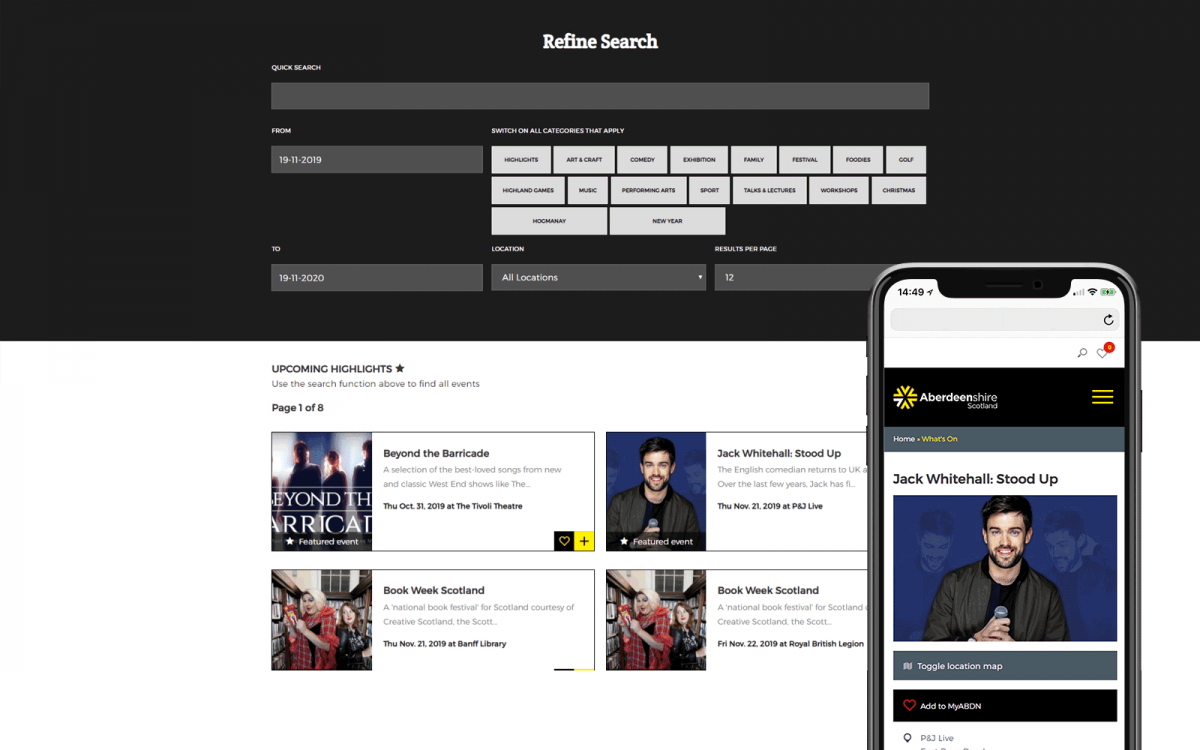 The bulk of the site comprises a comprehensive database of attractions, hotels, restaurants, venues and tourism businesses – which company owners can submit through comprehensive forms. Users can then save the events and businesses that appeal to them to create their own customised 'MyABDN' itinerary.
A blog that we built from the ground up also allows VisitAberdeenshire not only to produce regular articles of their own, but also to feature and link to articles from key bloggers and influencers to connect with the audiences they are targeting.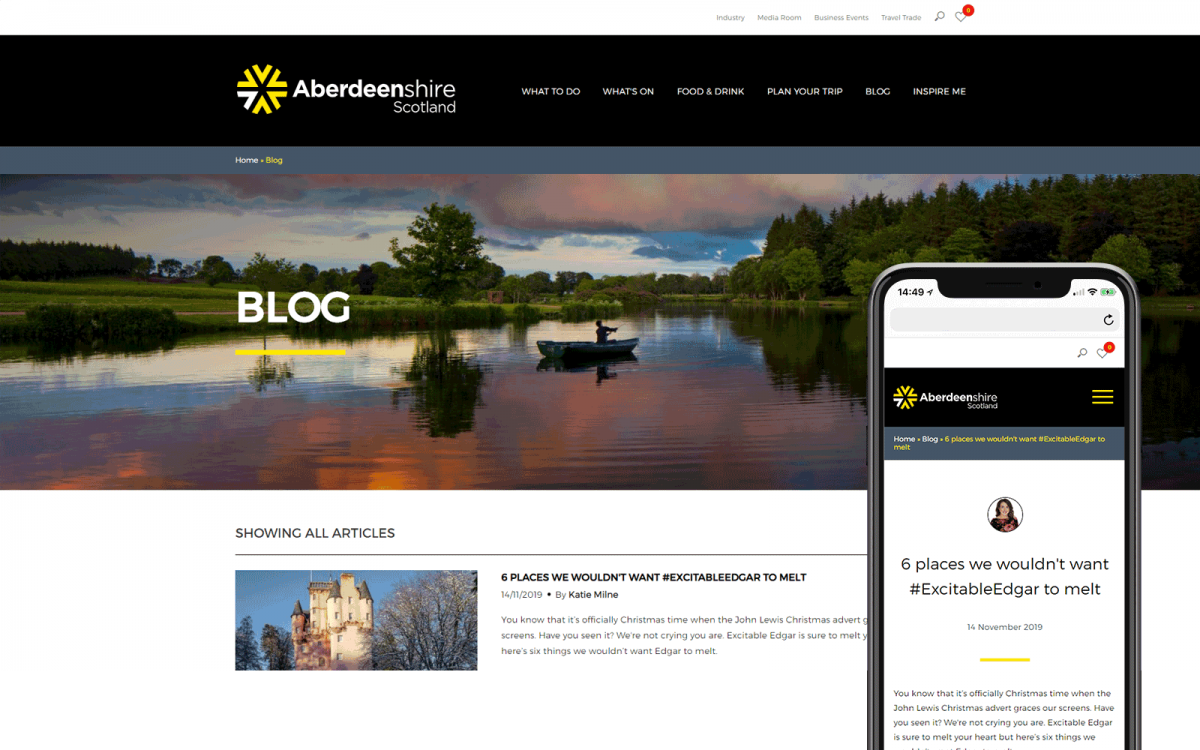 And while that's all visible on the surface, our work didn't end there…
A key requirement was that the website had to be flexible and easily updatable by the in-house team. As well as the 'main' consumer site, there are four 'sub sites' – for industry, business, travel trade and media. Each of these has a different identity and content – but are all managed from the same CMS and pull information through from the main database. That's maximum impact for the user with minimum effort required from the team.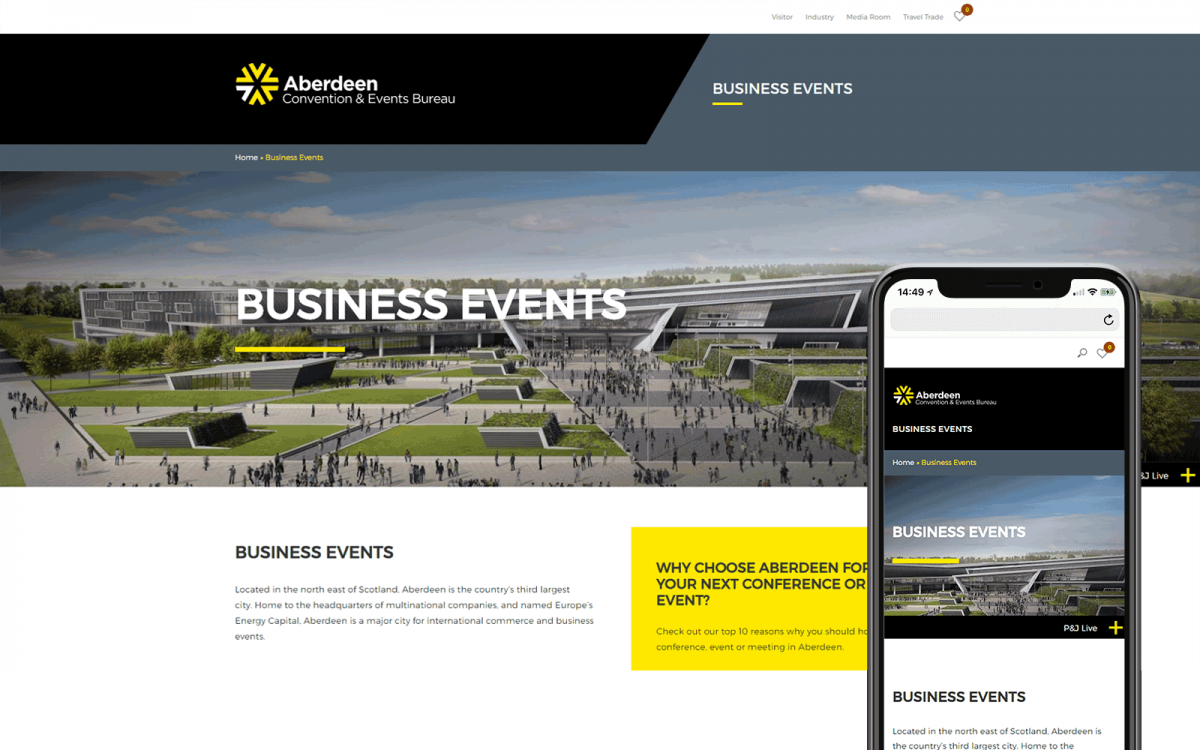 Our custom-built campaign creation tool also allows VisitAberdeenshire to create engaging and highly visual landing pages for their social media and email campaigns.
Our system allows the team to create these campaign pages themselves – empowering them to utilise the website to its fullest potential. To date they have created 87 campaign pages, using the tool we built from scratch, not to mention the hundreds of email campaigns using the suite of email marketing templates we developed.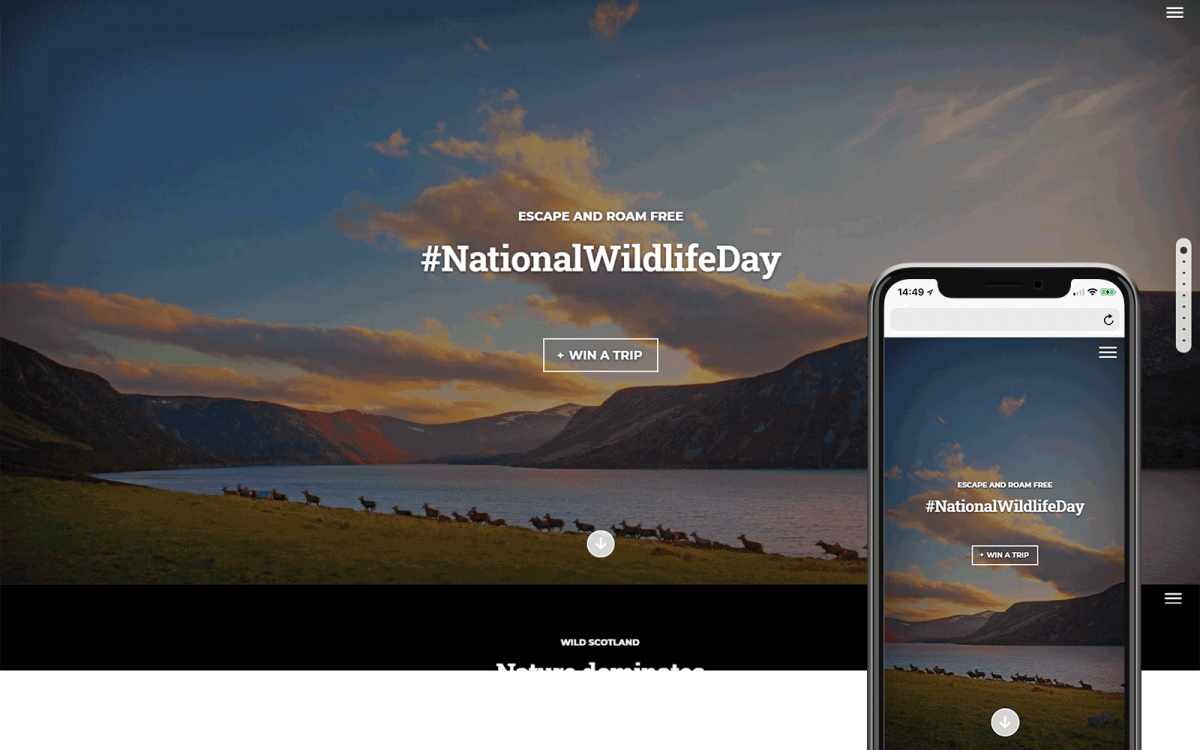 From user-friendly back end CMS to a punchy design that makes a clear statement, VisitAberdeenshire had a strong idea of what they were looking for – and we pulled out all the stops bring it to life.
Request a quote
Got a project we can help with? Let us know and we'll get back to you within one business day.