Professional web design company in Glasgow.
We are a professional website design company serving businesses in Glasgow and the surrounding area. Our team of experienced web designers, developers and digital marketing experts work with businesses like yours to help you succeed online.
With a track-record spanning over 20 years, and more than 400 projects successfully delivered to date, we know what it takes to help you get found online, attract visitors and turn them in to new enquiries and sales.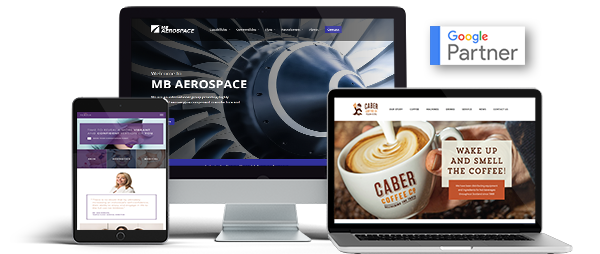 We provide web design in Glasgow for businesses operating across sectors including tourism, hospitality, engineering, manufacturing and more. We also work with several charities and third-sector organisations.
If you are looking to design a fast-loading, high-converting website that drives more enquiries, more customers and more profit for your business - then look no further.
We will work closely with you throughout the entire process, from the initial ideas and concept stages, through to wireframing and copywriting, design and build, and on-going marketing support.
No matter the size or challenges of your business, we will help you squeeze every last drop from your online presence.
Contact our friendly team today for a no-obligation chat to discuss your web design requirement and we'll be glad to advise. Or you can request a quote online today and we'll get back to you within 24 hours.
Get a free quote within 24 hours
Frequently asked questions
How much does web design in Glasgow cost?
The cost of website design in Glasgow varies depending on your specific project requirements. A smallish website with 10-15 pages typicall starts from around £1500, whereas a large site with lots of functionality may cost considerably more. Contact us today for a free quote and we'll get back to you within 24 hours.
How long does it take to design a website?
Much like the cost question, this depends on the size and complexity of your website project. A smallish website typically takes between 4-6 weeks, whereas a larger project may take anywhere between 2-6 months or more. Contact us today and let us know your requirements and we'll be glad to advise.
What other services do you provide?
We provide everything you need to succeed online, from fully-managed web hosting, through to ongoing marketing support including search engine optimisation (SEO), pay-per-click advertising (PPC) and much more.
Do you design for mobile and tablets?
Yes, every website we build is mobile-responsive and will work on any device including the latest mobiles and tablets.
Will I be able to manage my website?
Absolutely! Every website we build comes with an easy to use content management system, allowing you to manage and update the content on your website with ease. Our team will give you training and instruction and everything you need to know to effectively maintain your website.
Request a quote
Got a project we can help with? Let us know and we'll get back to you within one business day.