Professional web design services in Edinburgh.
If you're looking for website design in Edinburgh then look no further. We work with businesses across Edinburgh and Lothian to design creative websites that bring you more traffic, more enquiries and more customers.
As one of Scotland's longest established website design companies, we have designed and built more than 400 websites for businesses in our capital city and beyond. Our expert team have the skills, experience and know-how to help you get found online, attract visitors and turn them in to new enquiries and sales.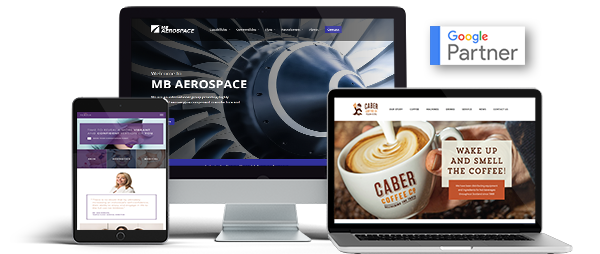 Starting with the initial ideas and concept stages, we will guide you through the entire process, from wireframing and copywriting, through to design and build and on-going marketing support to help you get the most from your web presence.
We work with businesses in Edinburgh operating in sectors spanning tourism, hospitality, engineering, manufacturing, professional services and many more.
No matter the size or challenges of your business, we will help you squeeze every last drop from your online presence to ensure it helps meet your goals.
Whether you are looking to redesign an existing website or build a new one, our friendly team will be glad to discuss your web design requirements. Contact us today to discuss, or you can request a quote online and we'll get back to you within 24 hours.
Get a free quote within 24 hours
Frequently asked questions
How much does web design in Edinburgh cost?
The cost of website design in Edinburgh varies depending on your specific requirements. A smallish website with around 10-15 pages typically starts from around £1800, whereas a larger site with complex functionality could cost substantially more. Contact us today for a free quote and we'll get back to you within 24 hours.
How long does it take to design a new website?
This depends on the size and complexity of your website project. A small website can typically be delivered in between 4-6 weeks, whereas a larger site with bespoke functionality could take anywhere between 2-6 months. Contact us today and we'll be glad to advise.
Will I be able to manage the website myself?
Yes, every website we build comes with an intuitive content management system. With some help and instruction from our team, you'll be able to add new pages, edit existing pages, update content, add files and much more.
Can you optimise my site for Google?
Yes, when we launch a new website we undertake an initial on-site optimisation process including making sure that all pages have relevant page titles and meta descriptions, adding an XML sitemap, setting up Google Search Console, configuring SSL certificates and much more.
Can you provide web hosting services?
Yes, in fact we host and support the majority of the websites we design for clients in Edinburgh. We have a network of dedicated servers and an impressive uptime record. Our managed hosting service means we take care of everything for you, freeing you up to spend time on more important matters for your business.
Request a quote
Got a project we can help with? Let us know and we'll get back to you within one business day.