If you're searching for a web design company in Dundee, then look no further. We design and build websites for businesses and organisations in Dundee, Tayside and beyond.
As one of Scotlands's longest established web design and development companies, and one of only a handful of Google partners in the country, we work with businesses in Dundee to help them get more from their online presence.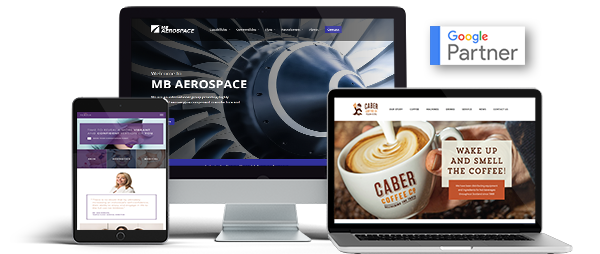 Our team specialise in designing fast-loading, high-converting websites that drive more enquiries, more customers and more profit for your business.
We will work closely with you throughout the process, from the initial ideas and concept stages, through to wireframing and copywriting, design and build, and post-launch marketing support.
Whether you are an established company looking to redesign your existing website, an SME or start-up looking for a new website - we are here to help you get the most from your web presence.
Contact our friendly team today for a no-obligation chat to discuss your requirements and we'll be glad to advise. Or you can request a quote online today and we'll get back to you within 24 hours.
Get a free quote within 24 hours
Frequently asked questions
How much does web design in Dundee cost?
The costs of designing and building a website varies depending on your exact requirements. We offer a free quote, so get in touch today to find out. We'll usually get back to you within 24 hours.
How long does it take to design a website?
The time to design and build a website typically depends on your specific requirements. A smallish website with around 10-15 pages might take around 4-6 weeks, whereas a larger project with more complex functionality could take a lot longer. Contact us today and we'll be glad to advise!
Do you provide website hosting and support?
Yes, we provide a fully-managed website hosting service and take care of uptime, backups, SSL certificate administration and more. We can also register and manage domain names on your behalf.
How many websites have you designed?
We've worked on more than 400 website projects in the 20 years we've been in business, working across both the private and public sector to meet even the most demanding briefs. For a small sample, why not check out some of our recent case studies?
Do you provide digital marketing services?
Yes, we can help with search engine optimisation (SEO), pay-per-click (PPC) advertising and a whole lot more to help you get the most from your website and online presence. We help several businesses in Dundee get found online. Contact us today to find out more.
Request a quote
Got a project we can help with? Let us know and we'll get back to you within one business day.