New year, new you - you want to give your website a refresh and a new lease of life, but where do you start?
You aren't the only one wondering. Since the pandemic increased internet usage by 70%, businesses are racing to improve their online presence.
More people than ever are buying online and using online services, which means your website is essentially your digital storefront or office. You need to make sure it's an extension of the customer experience you provide in person.
The design and content on your website influences how customers interact with your brand both on and offline. In fact, 50% of consumers believe a company's web design is important to their overall brand.
A website redesign is no small task even with the current advancements in some of the best page builders, there's work to be done before you can get started.
Your 2022 Website Project: Getting Started
1. Audit your current website
For a successful website redesign, you'll need to identify what already works well, and what doesn't. A website audit helps you analyse your site's performance and optimise it to reach your goals.
Make sure elements of your site perform as intended, and highlight top performing pages to understand where your customers spend time on your site.
On top of this, take note of any pages or elements with technical issues or extremely low traffic. With this information you can identify customer pain points and under-performing content.
Next, determine how well your site communicates with search engines and identify any opportunities for Search Engine Optimisation (SEO).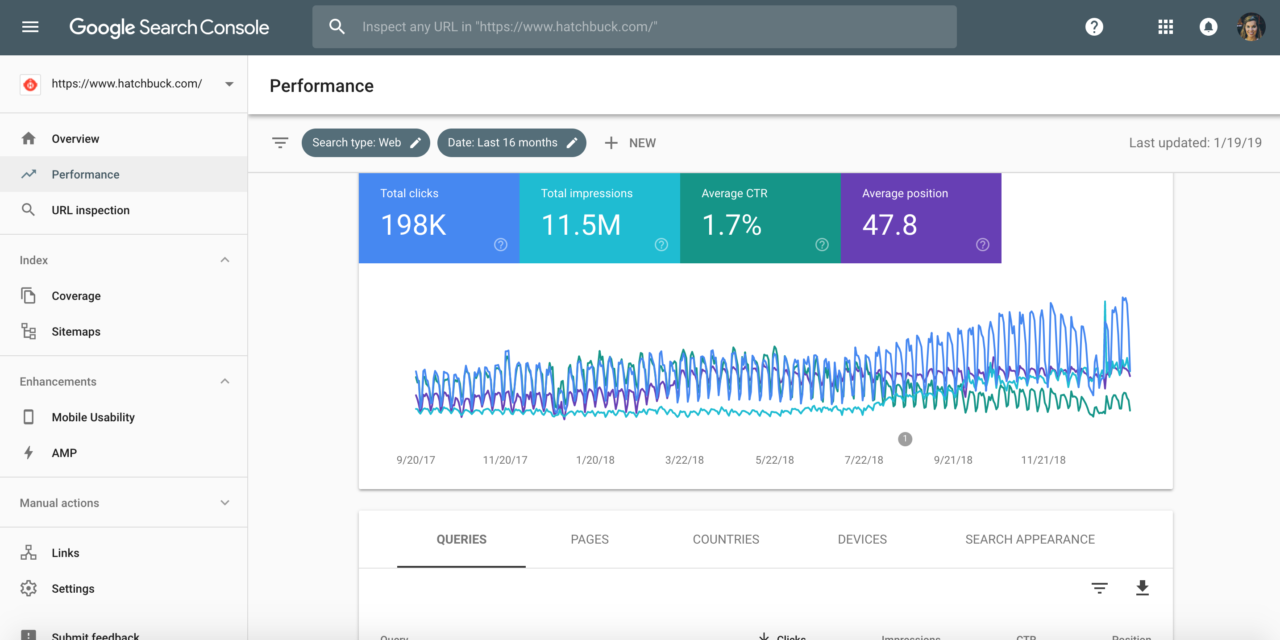 You can use a tool like Google Search Console to find out the ranking of each of your top pages in the SERPs and see where there's room for improvement. For example, in this screenshot, the page ranks 7.7 for its designated keyword, which means there's opportunity to optimise the page further and get a higher ranking.
Finally, compare your site with your competitors to see if there is any new functionality or content your customers may expect from a business in your industry.
To perform a site audit, you can use an online auditing tool or create a checklist and manually audit every site element yourself or with a team.
2. Create a new sitemap to structure your website redesign
Once you know what changes need to be made, you can begin to create a sitemap.
This is more than just a list of the pages on your site, it's the journey new visitors will take to eventually become loyal customers.
Start with your homepage, and put yourself in your customers shoes to anticipate how they would travel through your site. Create a hierarchy of pages based on what is important to them. You can use your current sitemap as a guide, or research visual templates, and edit them to meet the specific needs of your business. A good sitemap will make navigation easier and ensure you're embedding pages in the most logical place on your site.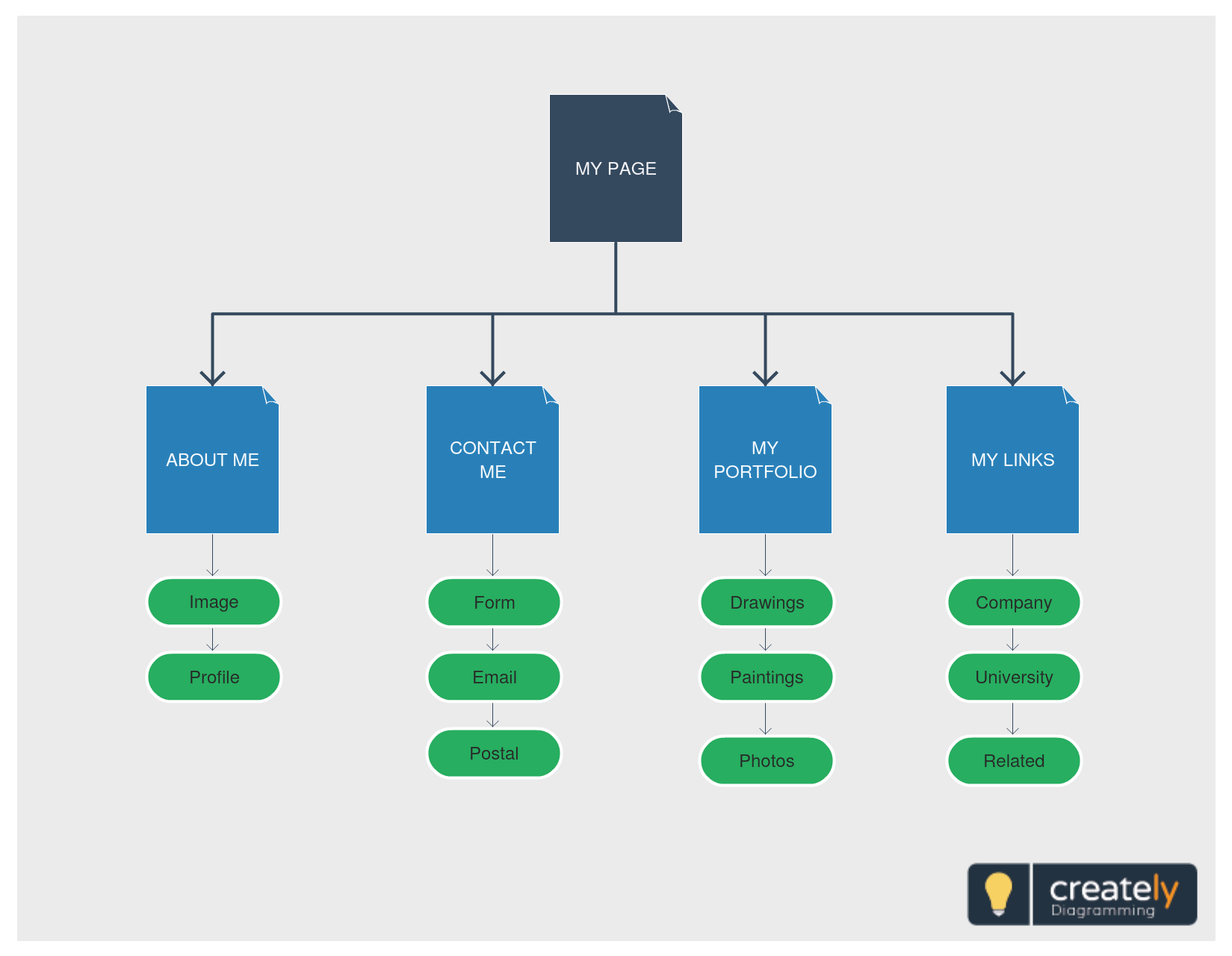 3. Understand what your customers want
In order to have a successful redesign, you need to know what your customers are expecting from your site.
When it comes to functionality, you want to know all current customer pain points. For developing content, it helps to identify information your customers need to move through the sales cycle.
Here are some reliable sources of information, straight from your customers:
Surveys - ask customers what they want from your site and how they use it
Social listening - check in on social media to see what questions your audience is asking and consider how you can answer those as they navigate through your site
Support tickets - scour customer questions to identify any sticking points on your site (for example, if you get a lot of tickets about the checkout page, you might need to tweak it so it's more intuitive)
Analytics - discern visitor behaviour on your site with Google Analytics. You can see where people are most likely to drop off and the route they tend to take through your site
4. Set your KPIs
Any successful project needs actionable goals. Determine the priorities of this project and be clear about what you want to achieve. For example, you may need to improve conversions or increase traffic to your site.
Make your goals realistic for the time, budget, and personnel you have available for this project. Then set specific and measurable KPIs to track performance throughout your project.
5. Map out the milestones
Once you determine your goals, you'll need to create a plan of action. Start with your desired end result and work backwards to identify significant milestones throughout your project.
These milestones will help identify what tasks will need to be done, and when. Think about including milestones like wireframes, graphics, content, or a completed website.
6. Assemble your team
Now, get ready to kick off your project. Pull together your design and development team and create a schedule. Start assigning tasks based on your major milestones, and set expectations for updates, meetings, etc. Make sure you're utilising everyone's skills and ensuring that the team you want to use have the right availability for your timeline.
If you can't take on this size of a project yourself, consider bringing in a web design agency to help.
7. Get started
Start working through those milestones!
You'll inevitably come up against some sticking points, but keep referring back to your KPIs and customer needs to make sure you're creating a site that converts and does your brand justice.
To recap...
Since customers are spending more time online, you need to consider if a redesign project could help you achieve your overall business goals. You may want to update the design to better reflect your brand, or improve functionality to provide a universal customer experience both on and offline.
Before you kick off your project you'll need to:
Conduct a website audit
Create a sitemap
Review customer insights
Set KPIs and milestones
Assemble team and assign tasks
No matter the ultimate goal of your project, taking the time to create a thought out plan of action will help eliminate potential roadblocks and better align your website with your customers.
Request a quote
Got a project we can help with? Let us know and we'll get back to you within one business day.